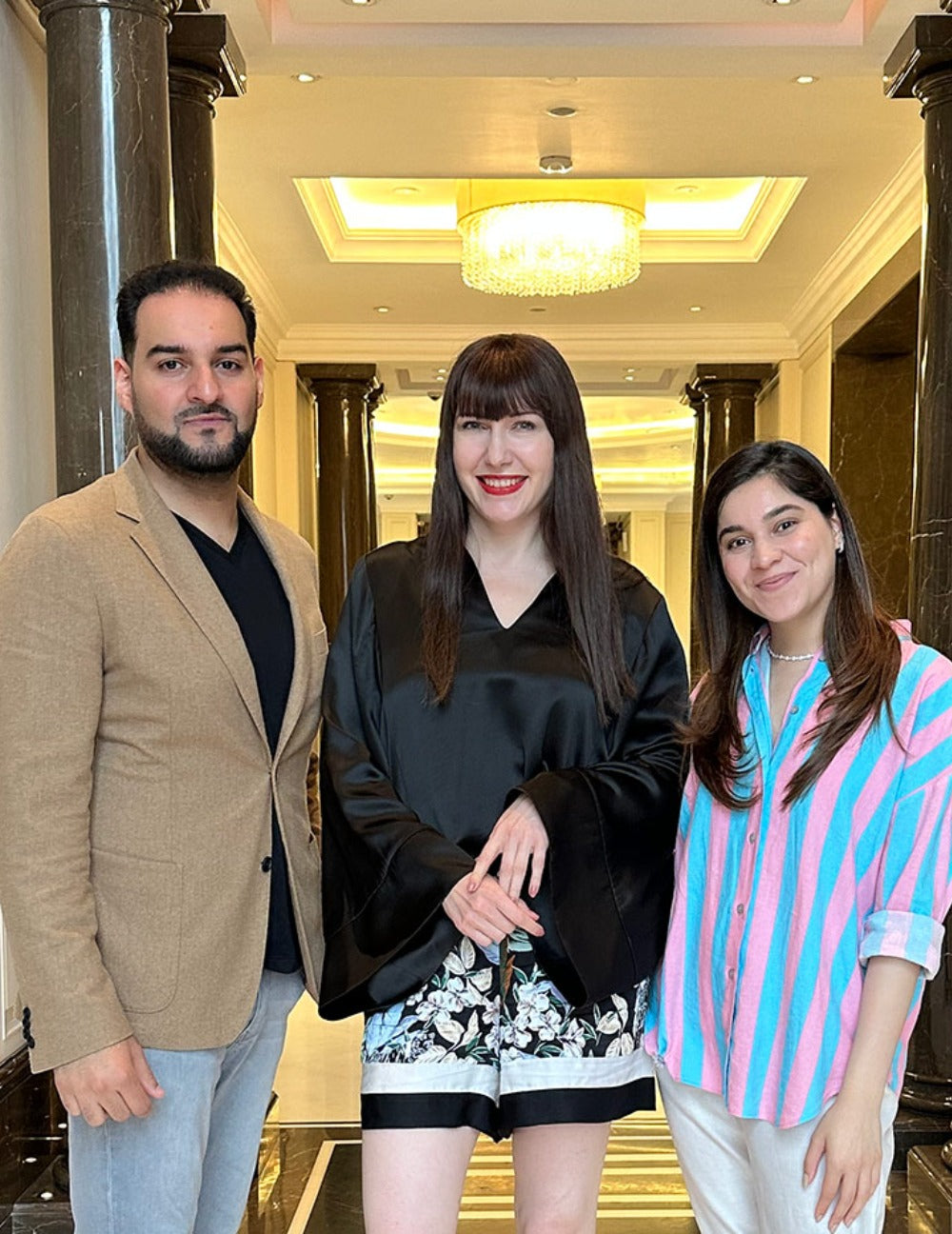 Shining Light: Exploring the Hazoorilal Legacy Boutique in New Delhi
a business that has been producing contemporary and traditional fine jewellery since 1952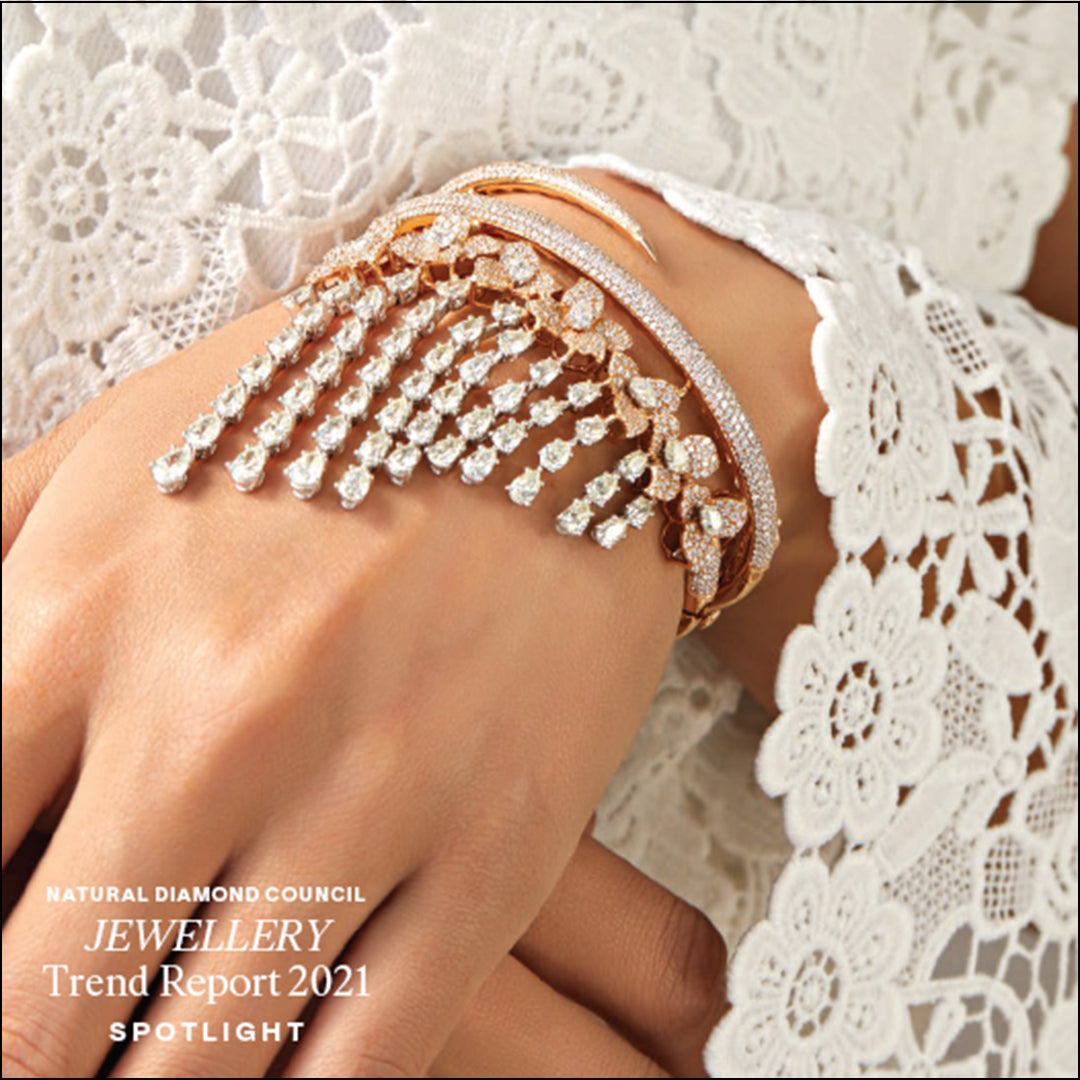 Legacy Uncut Diamonds, Pearls and Emeralds Bangles
Nov- Dec 2022, Jan 2023 Conde Nast Traveller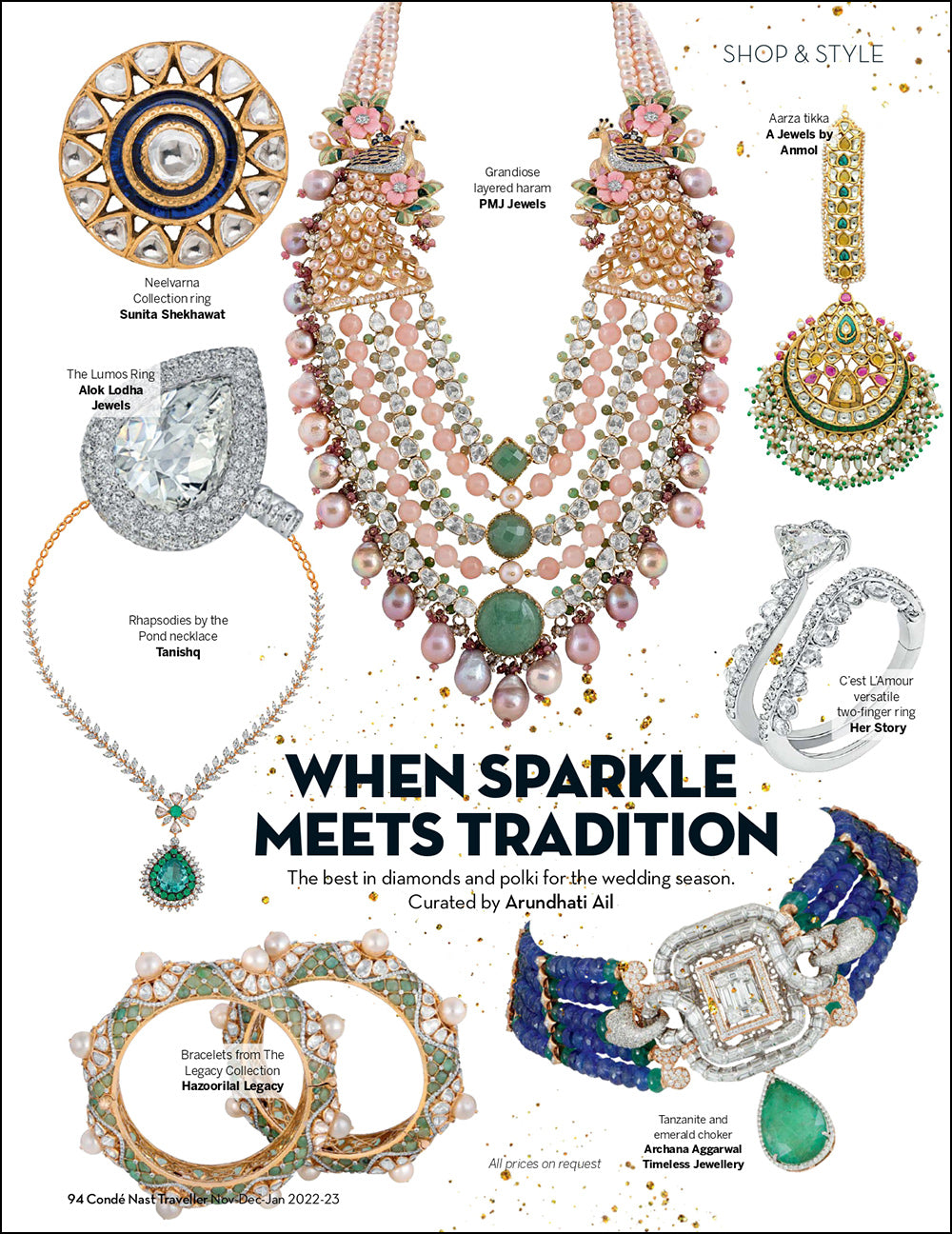 Legacy Uncut Diamonds, Pearls and Emeralds Bangles.
Nov- Dec 2022, Jan 2023 Conde Nast Traveller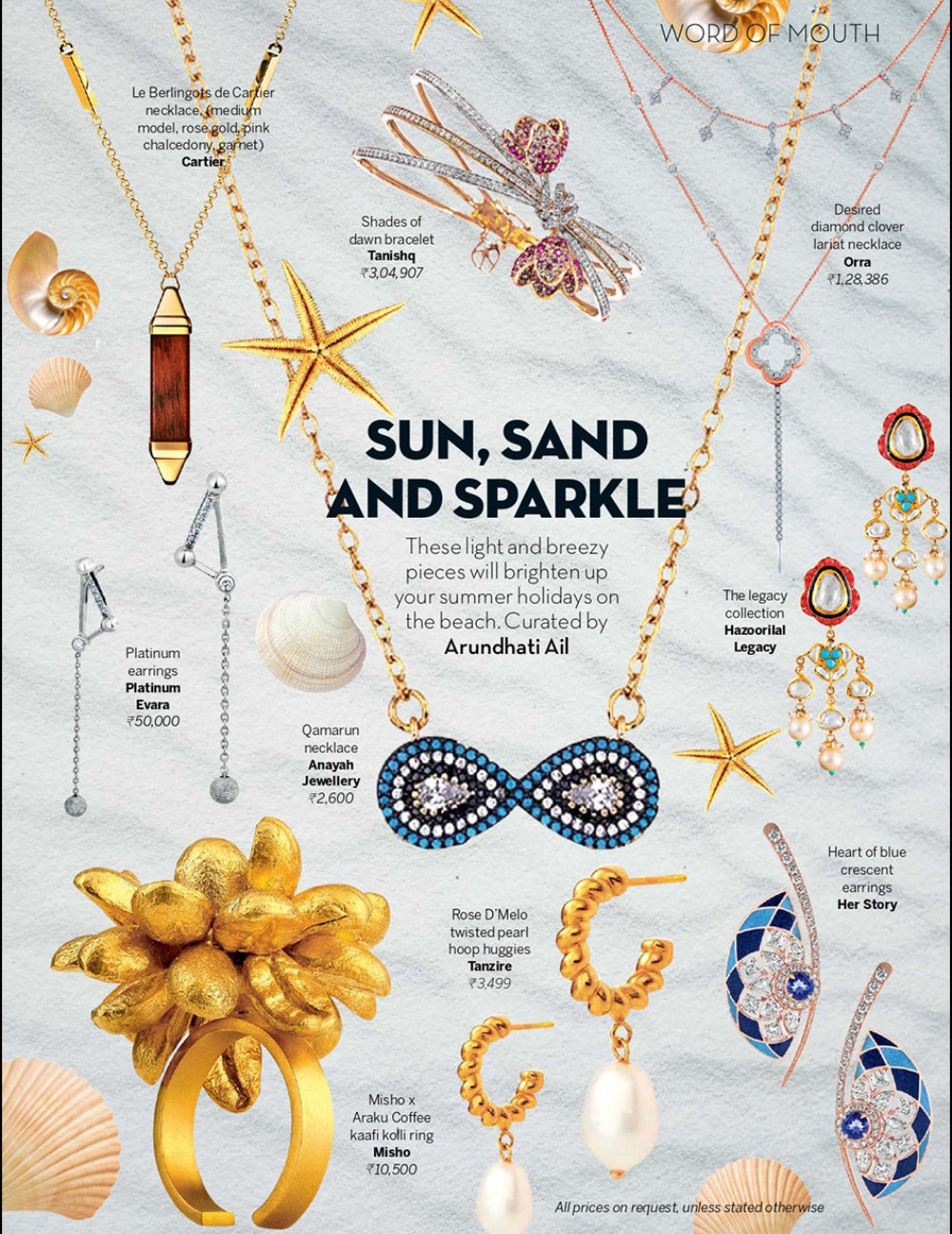 Uncut diamond earrings for a breezy summer, Hazoorilal Legacy.
May-June-July 2022, Conde Nast Traveller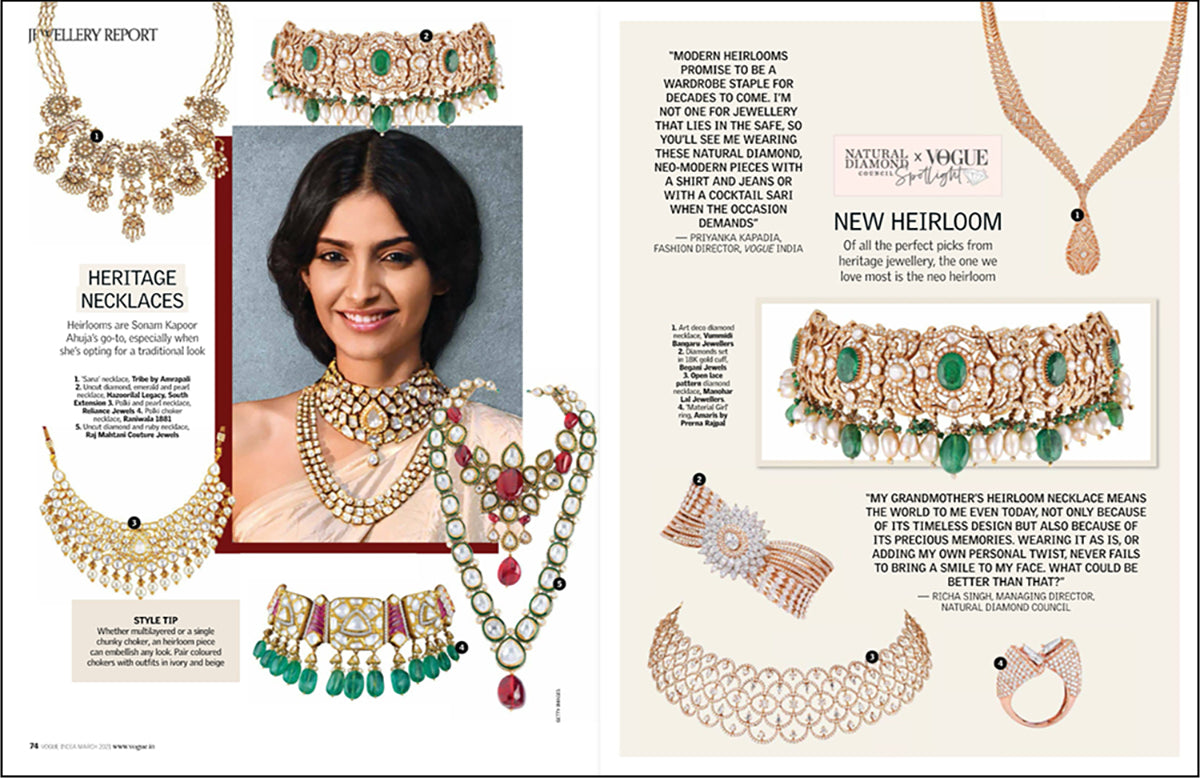 Vogue - April 2021, Uncut Diamonds Choker Necklace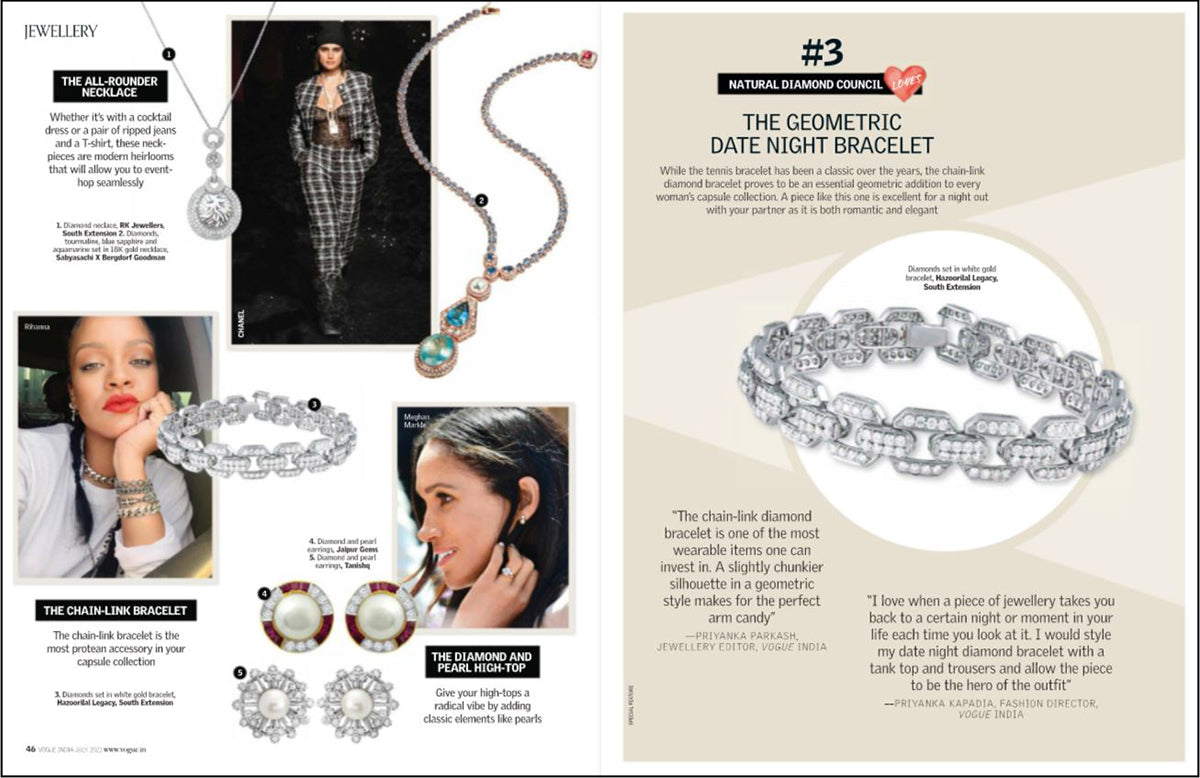 Vogue - July Cuban link Diamond Bracelet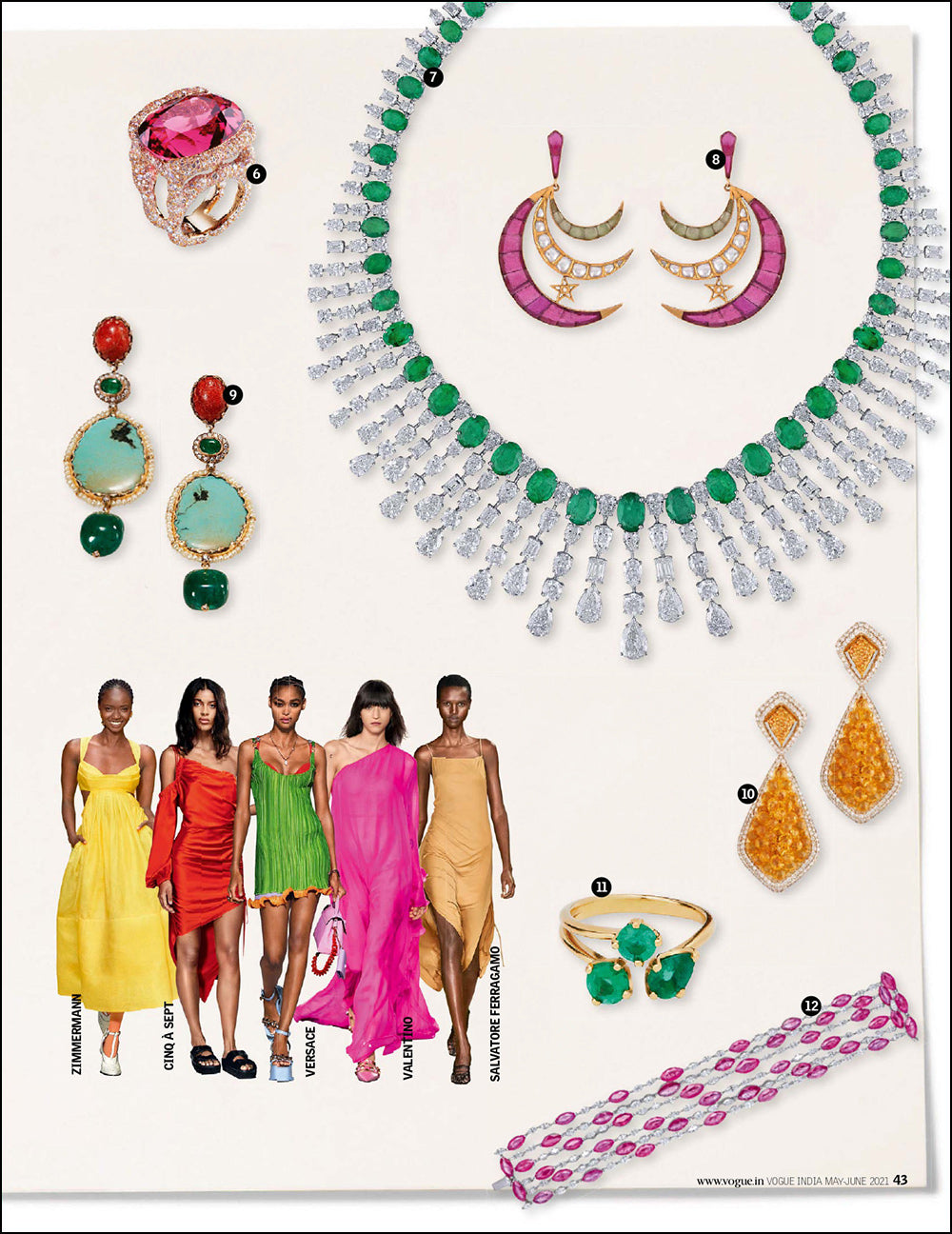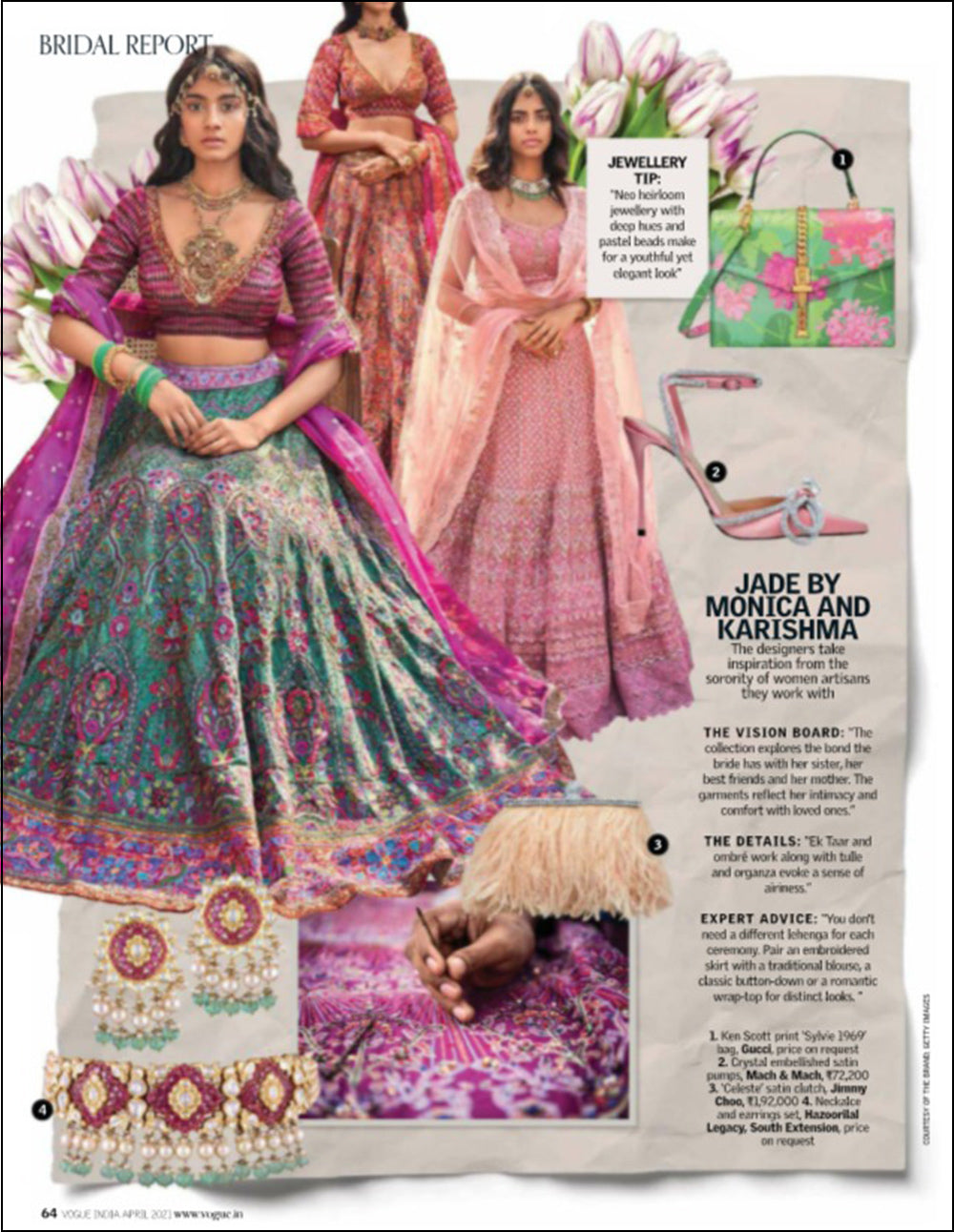 Vogue India, Bridal Report 2021
Choker necklace with matching earrings, studded with uncut diamonds, emeralds and rubies.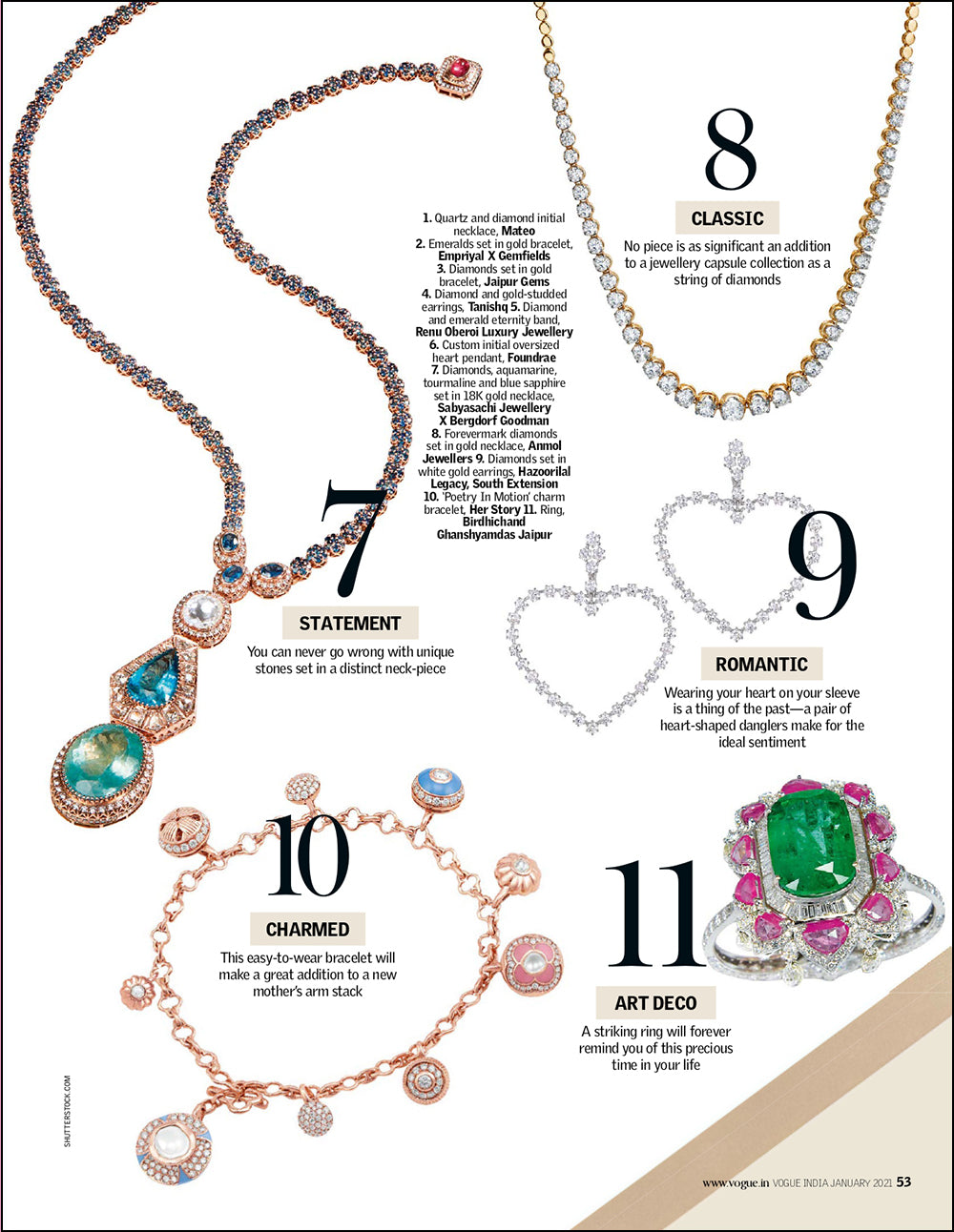 Vogue-Jan 2021 Bella Earrings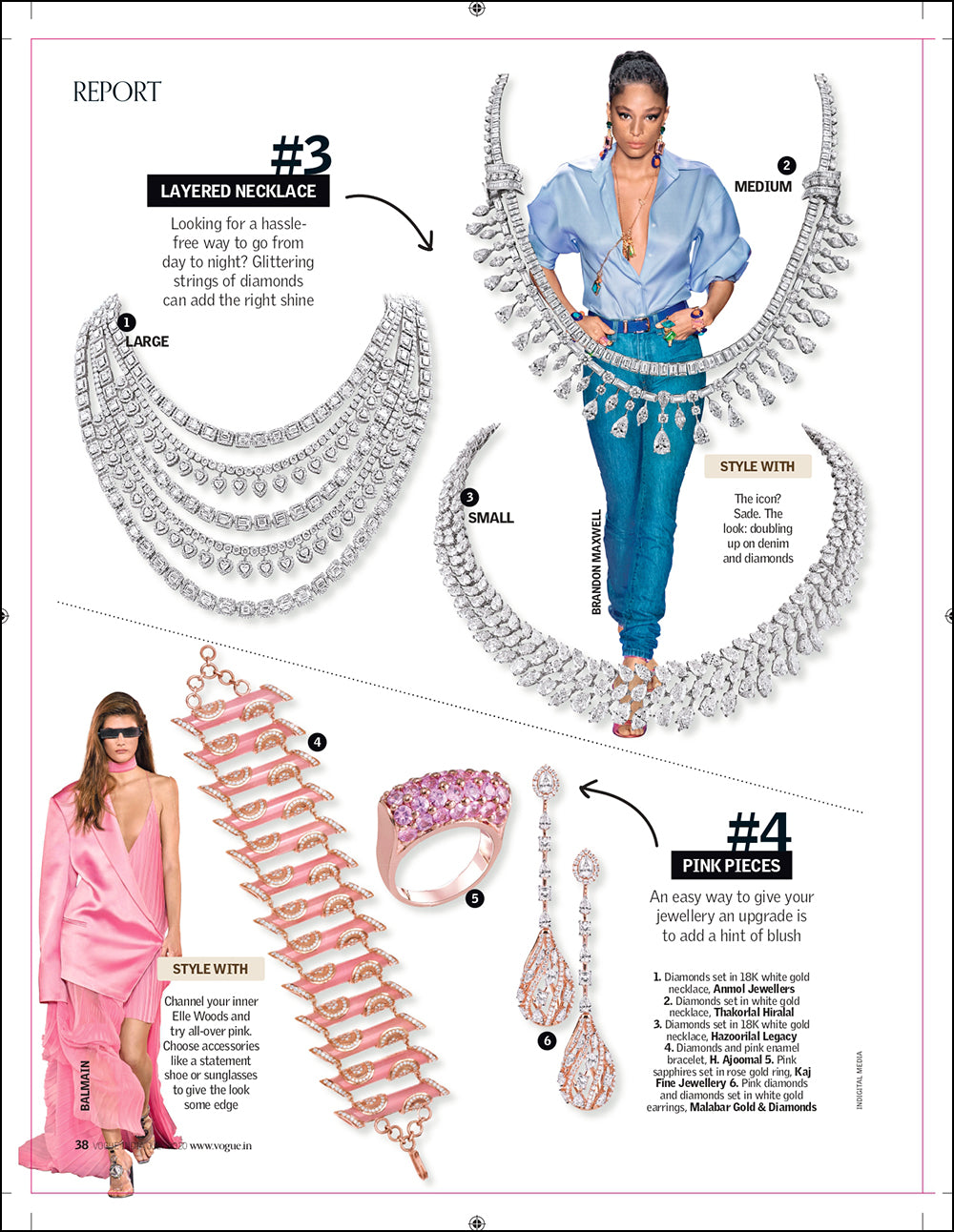 Vogue-July 2020 Soul Necklace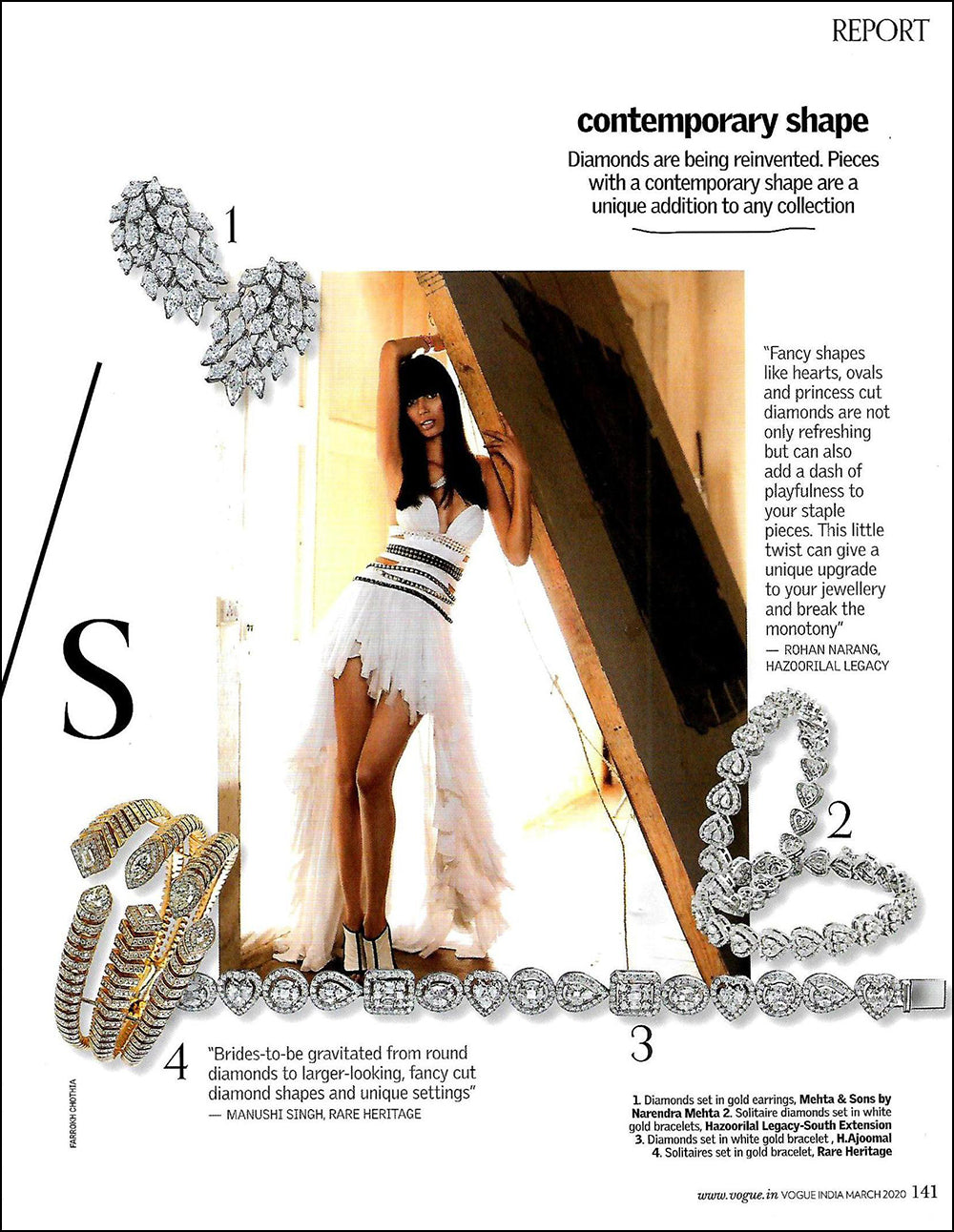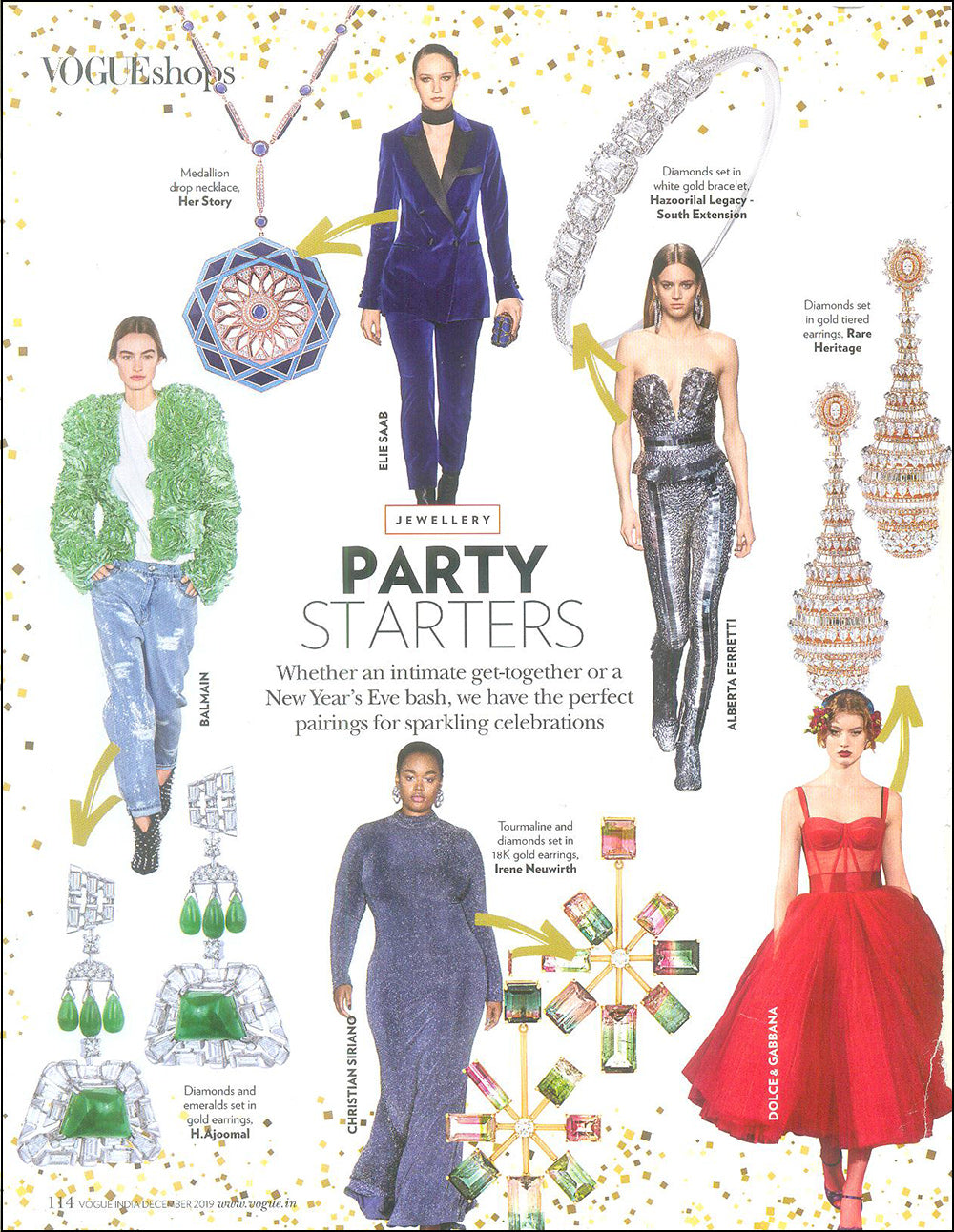 Vogue December 2019 Bella Diamond Bracelet
Hello! 2019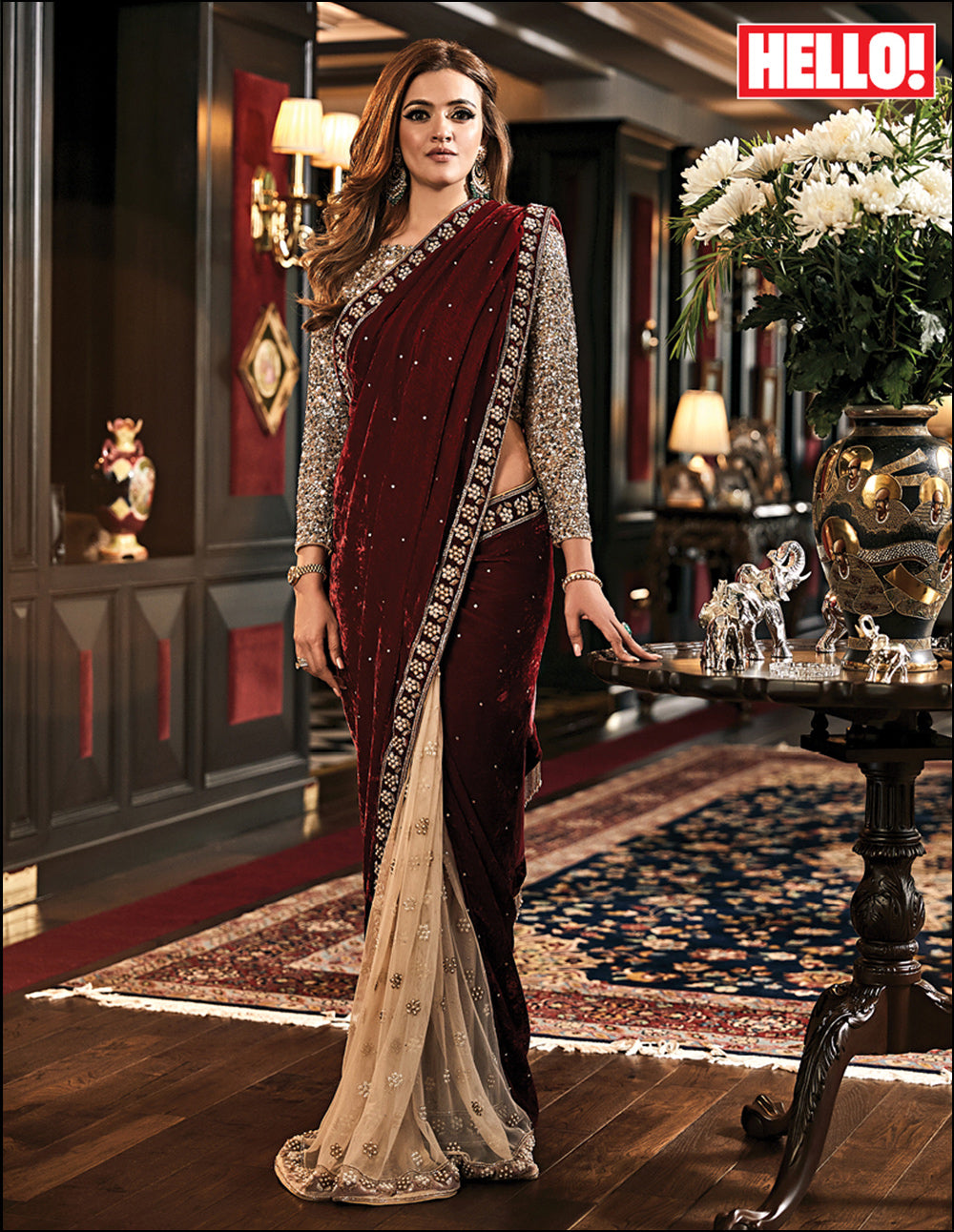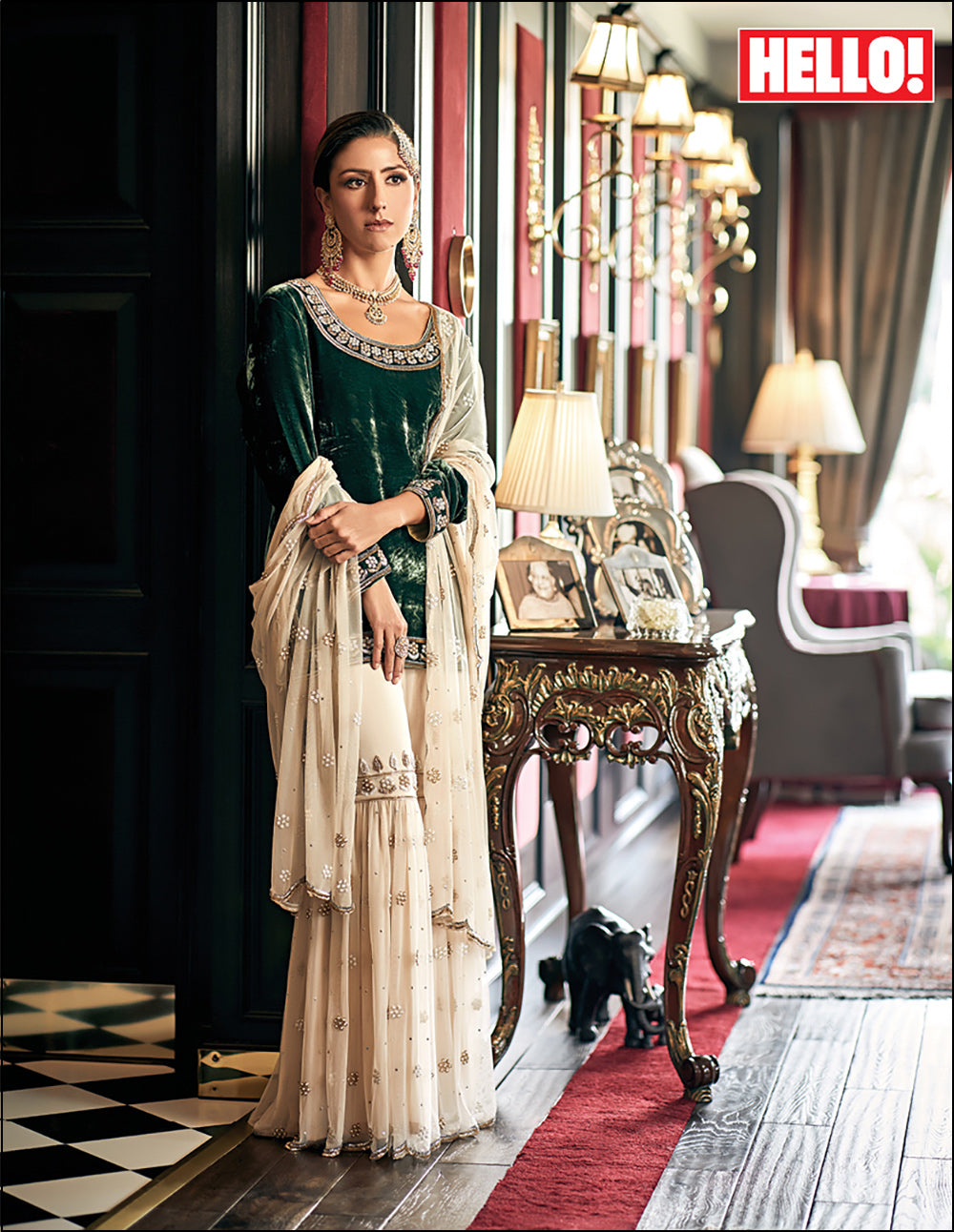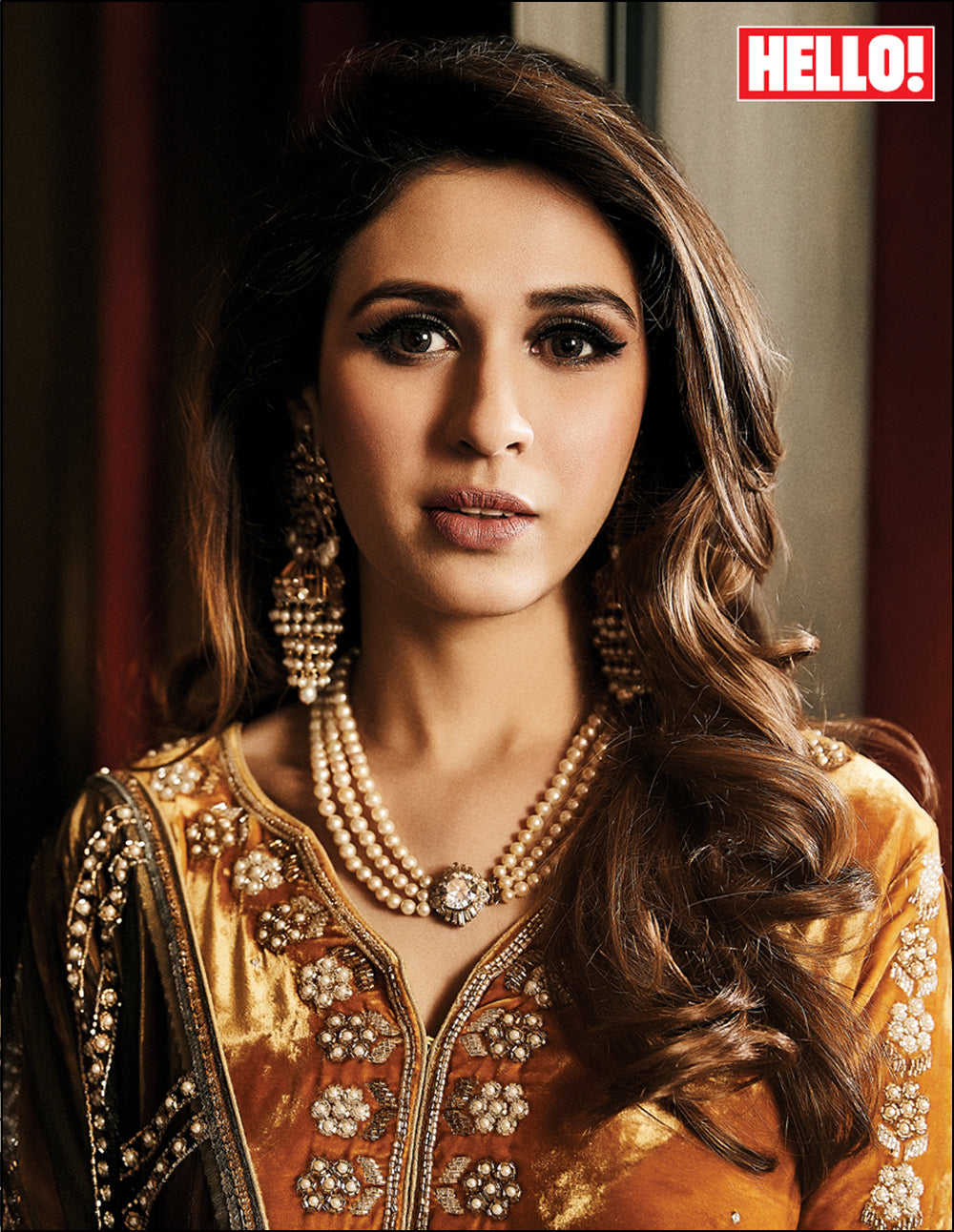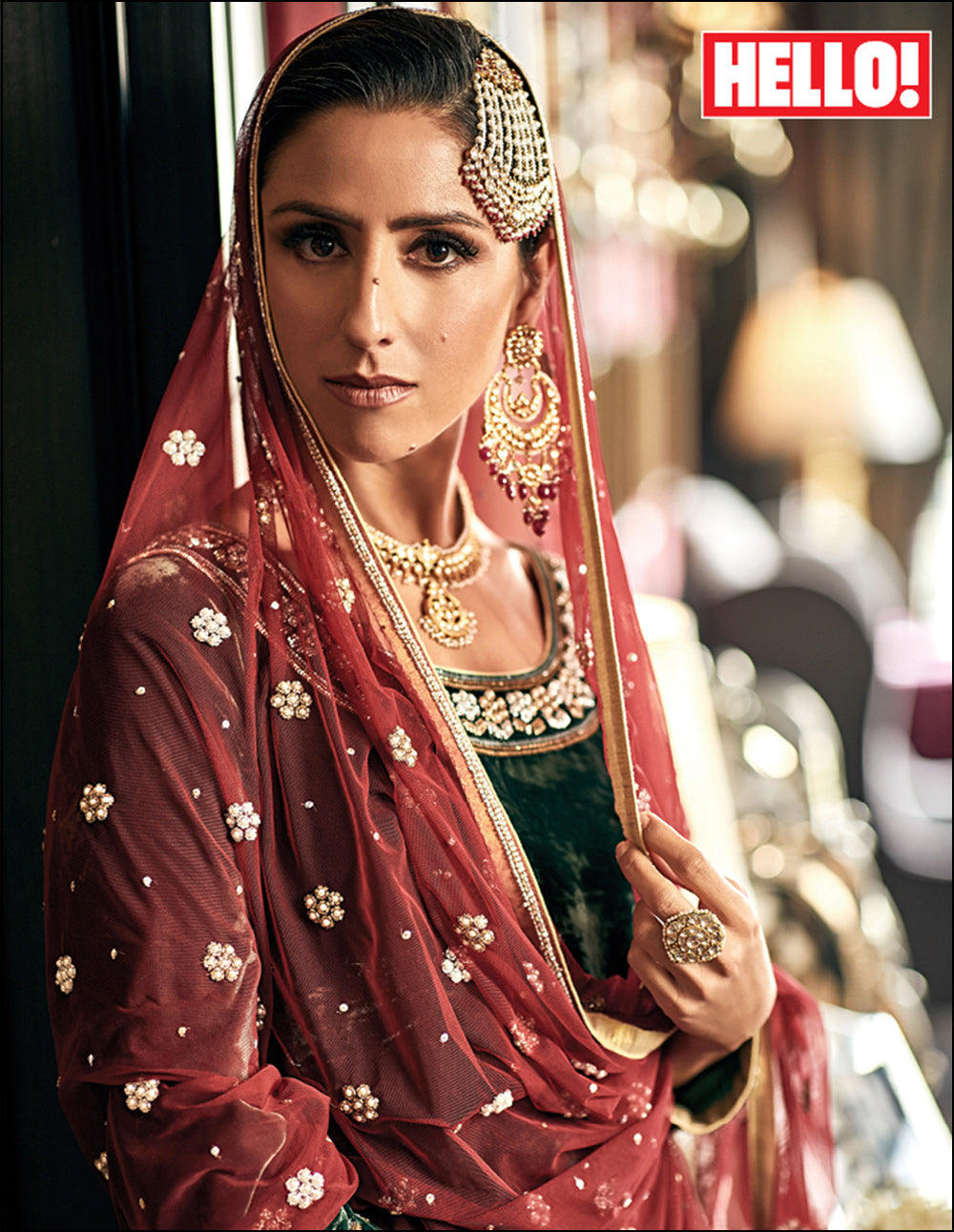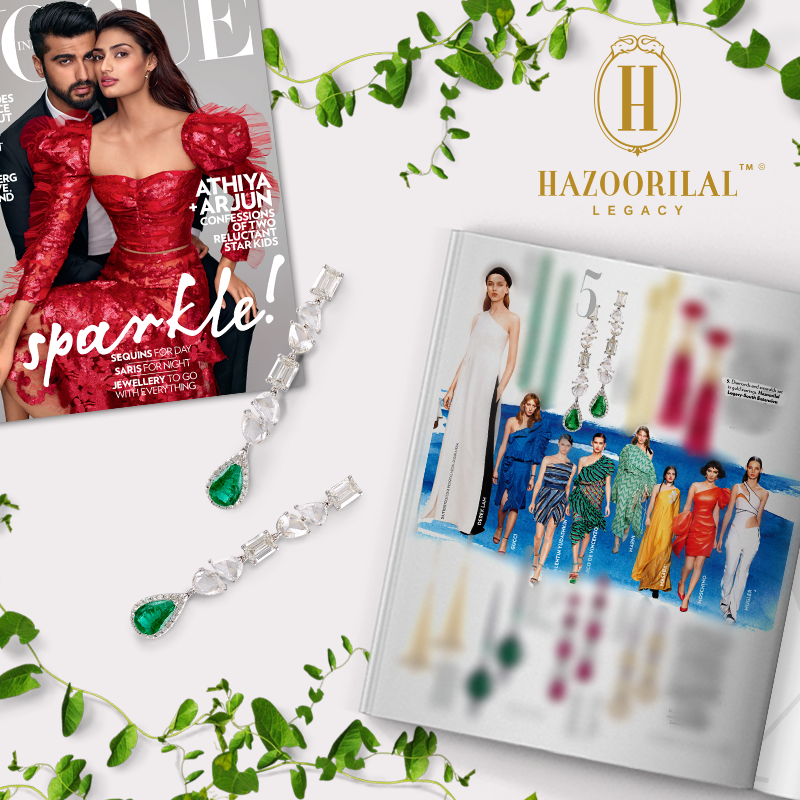 Vogue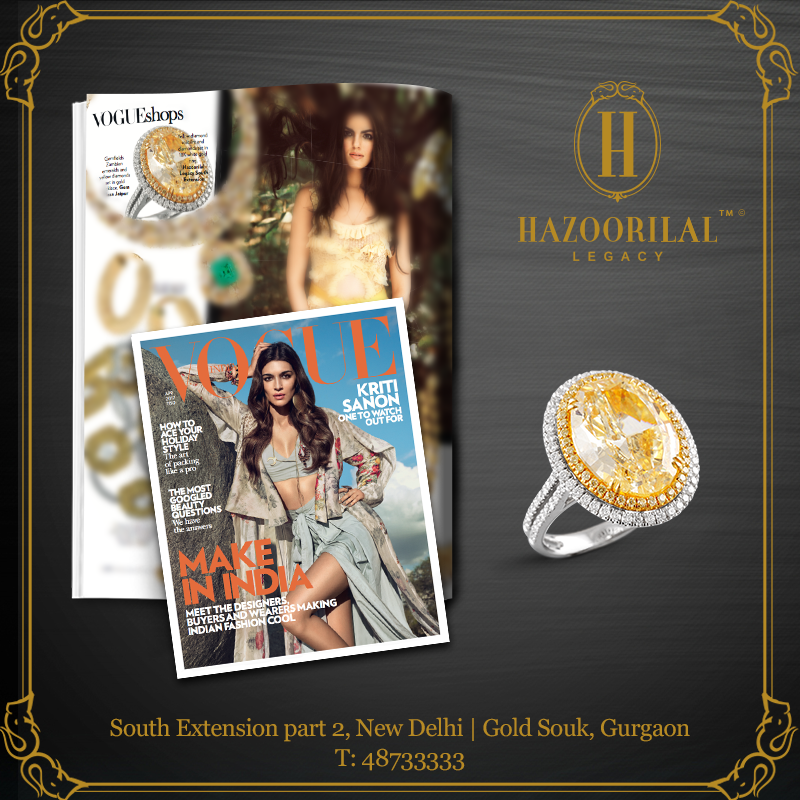 Vogue India : April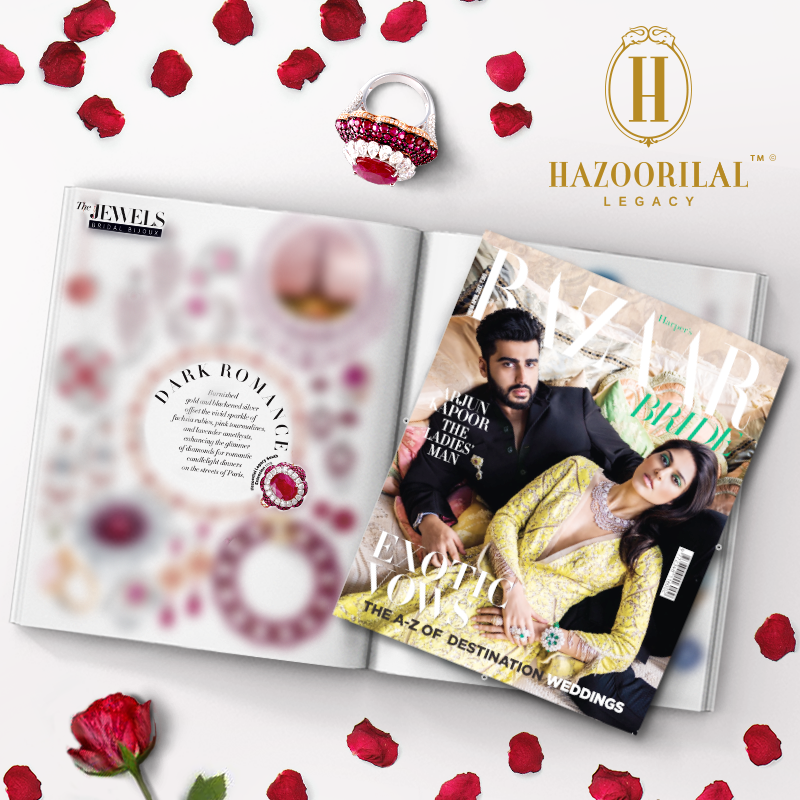 Harper's Bazaar Bride : April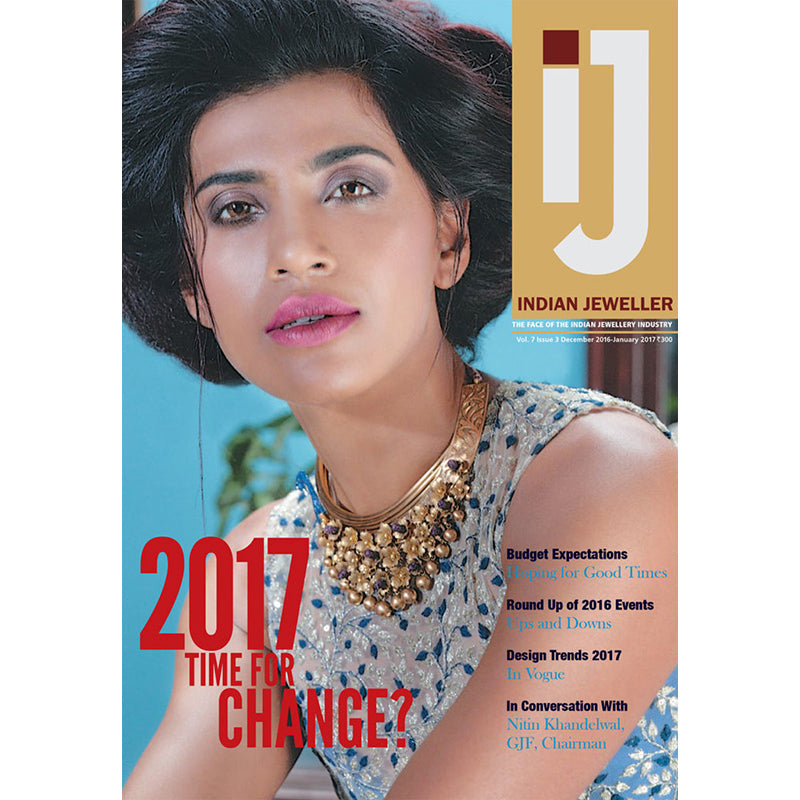 Indian Jeweller Magazine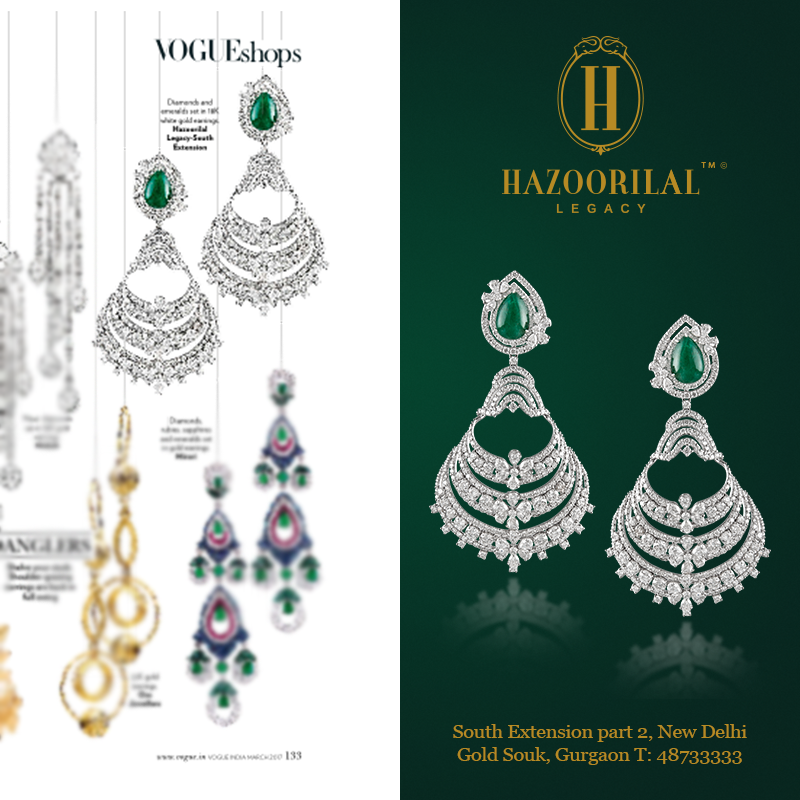 HBB : March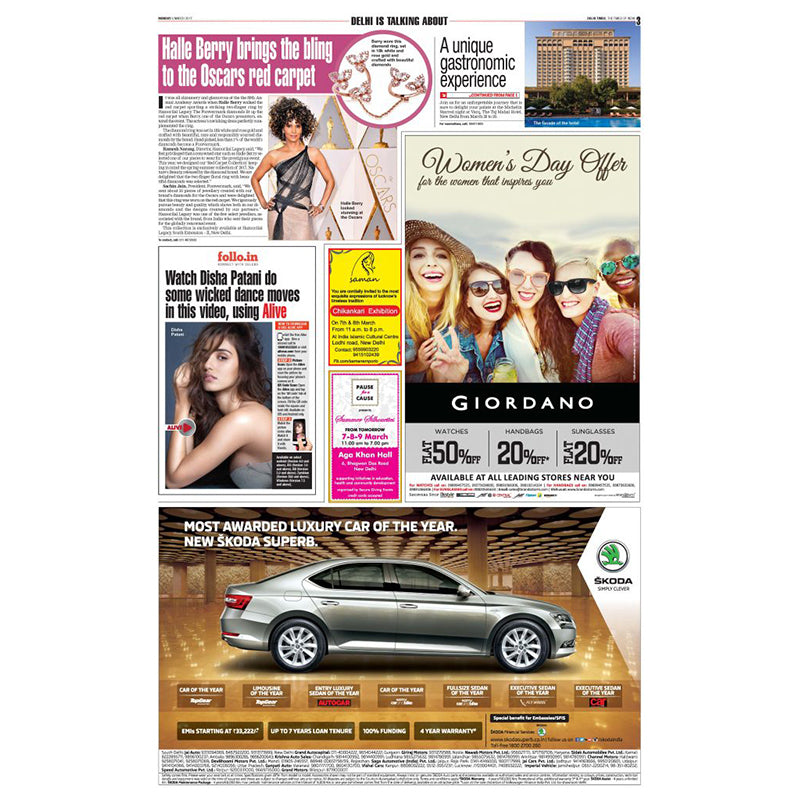 DT City : March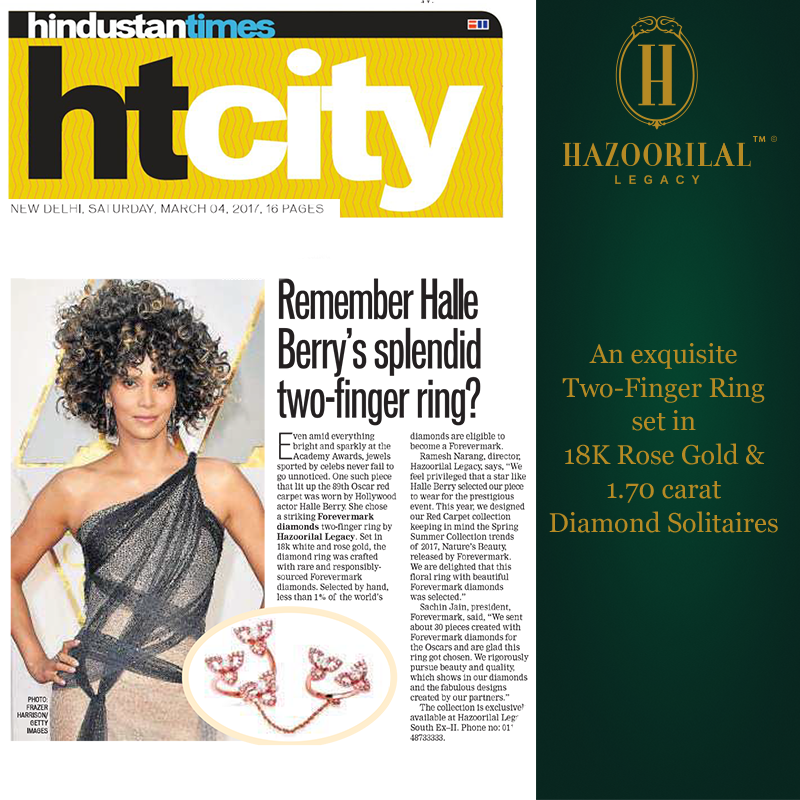 HT City : March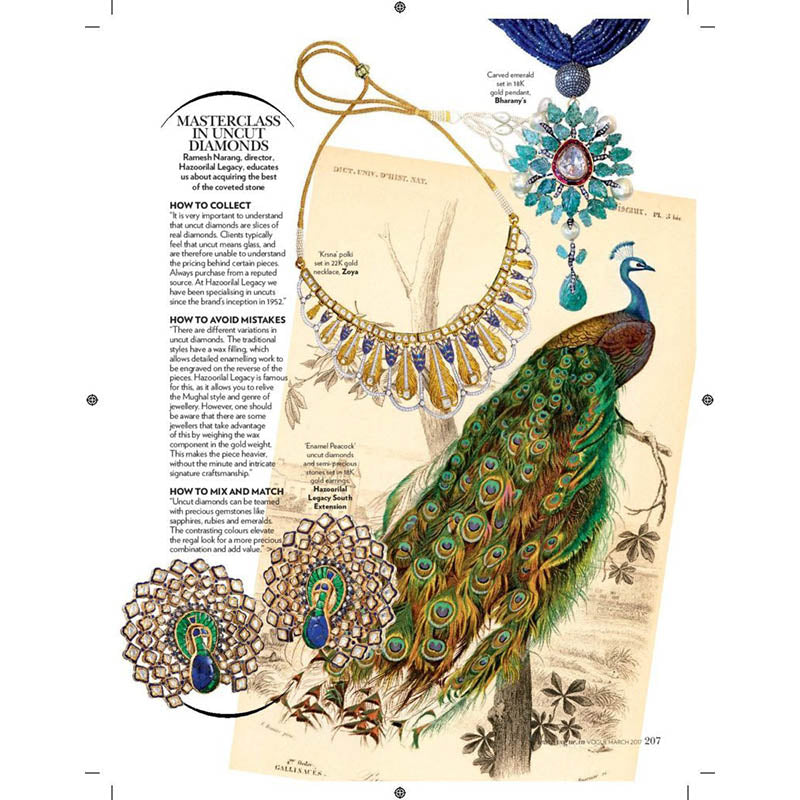 Vogue India : March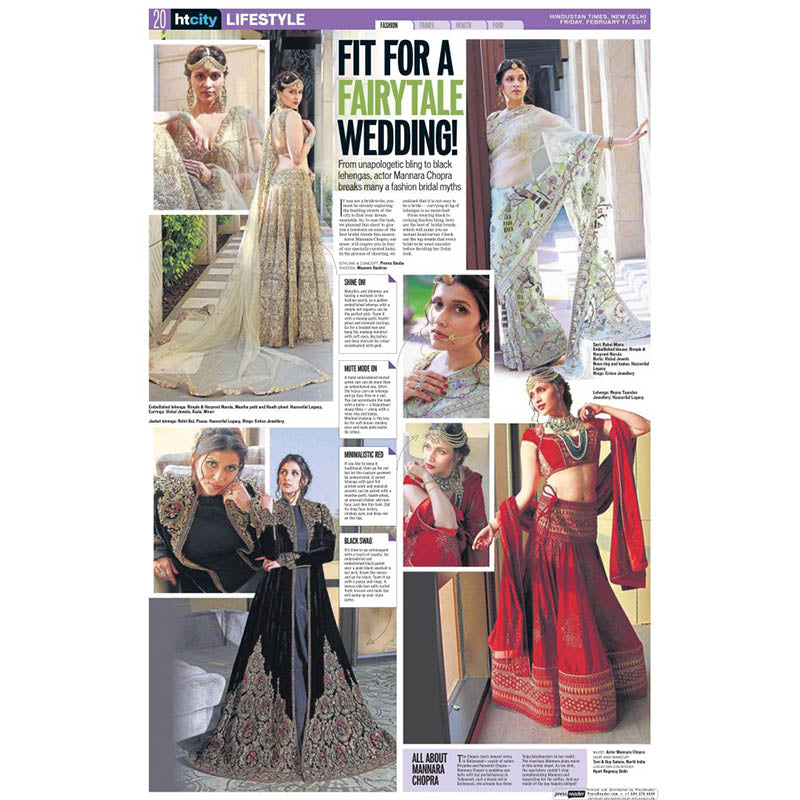 HT City : February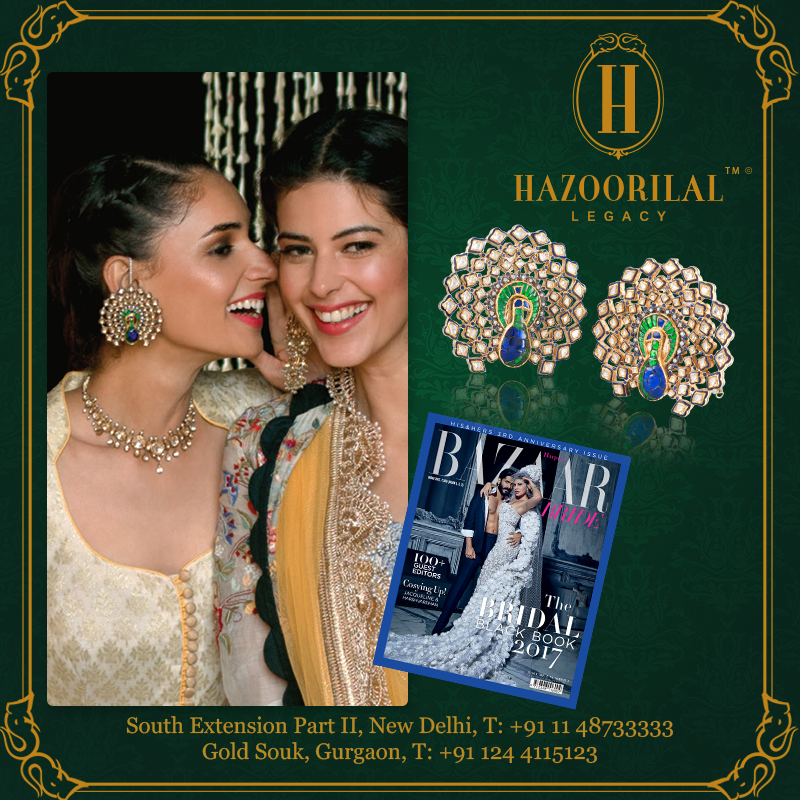 Harper's Bazaar Bride : February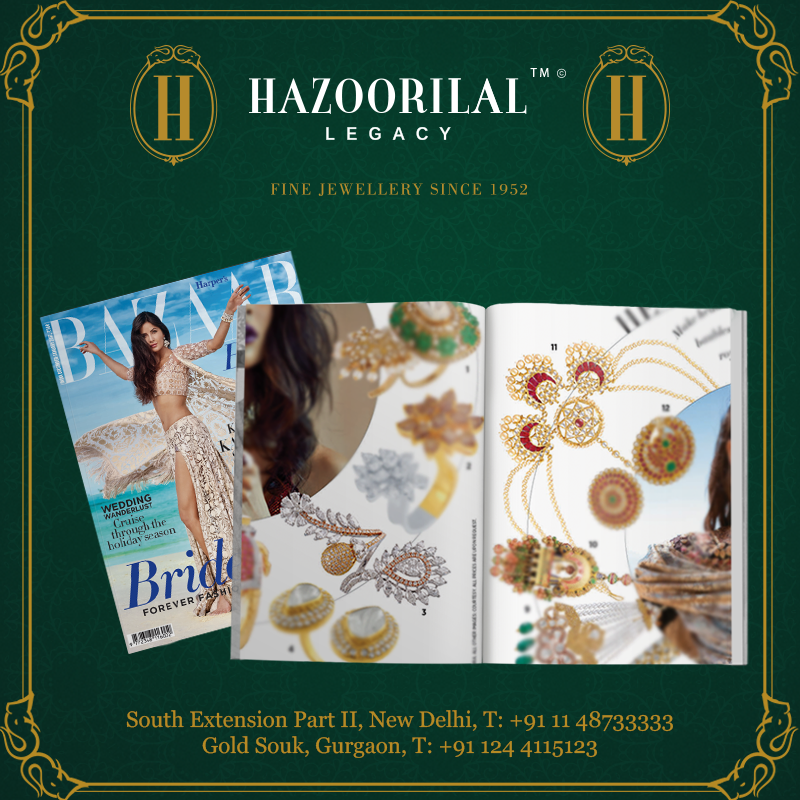 Harper's Bazaar Bride : January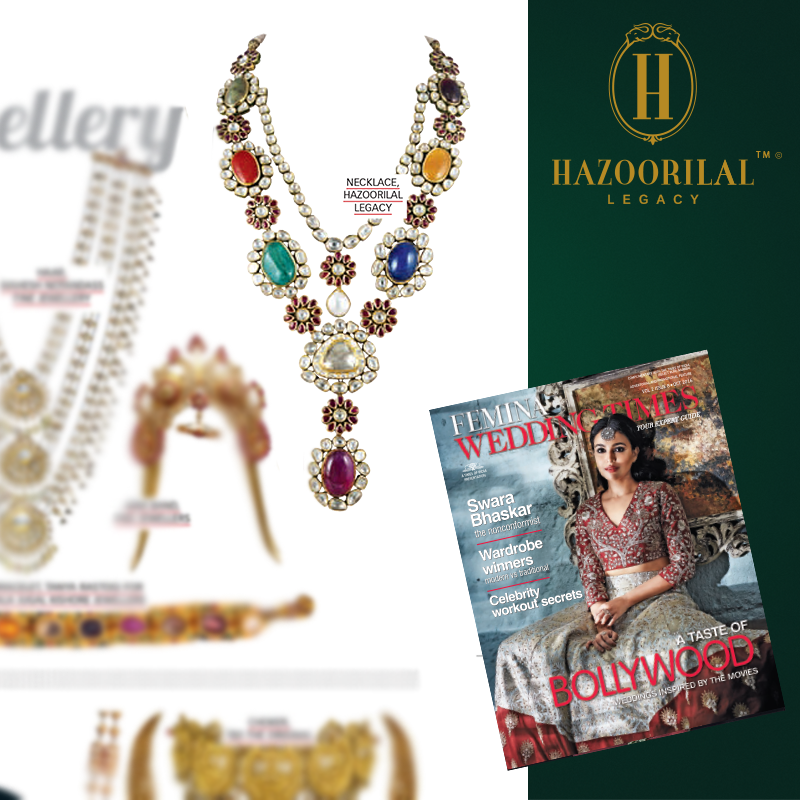 Femina Wedding Times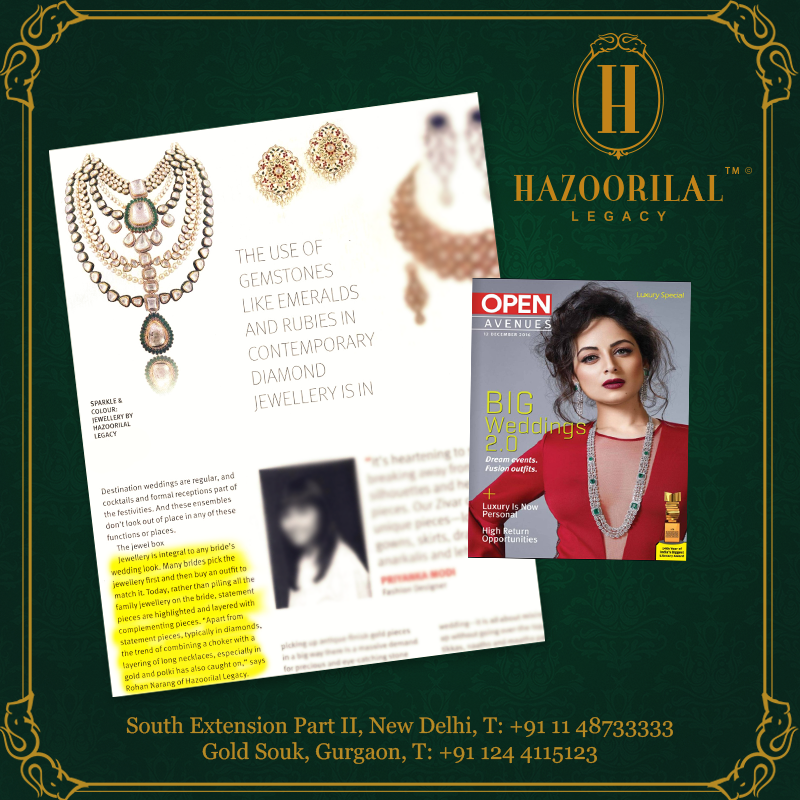 Open Coverage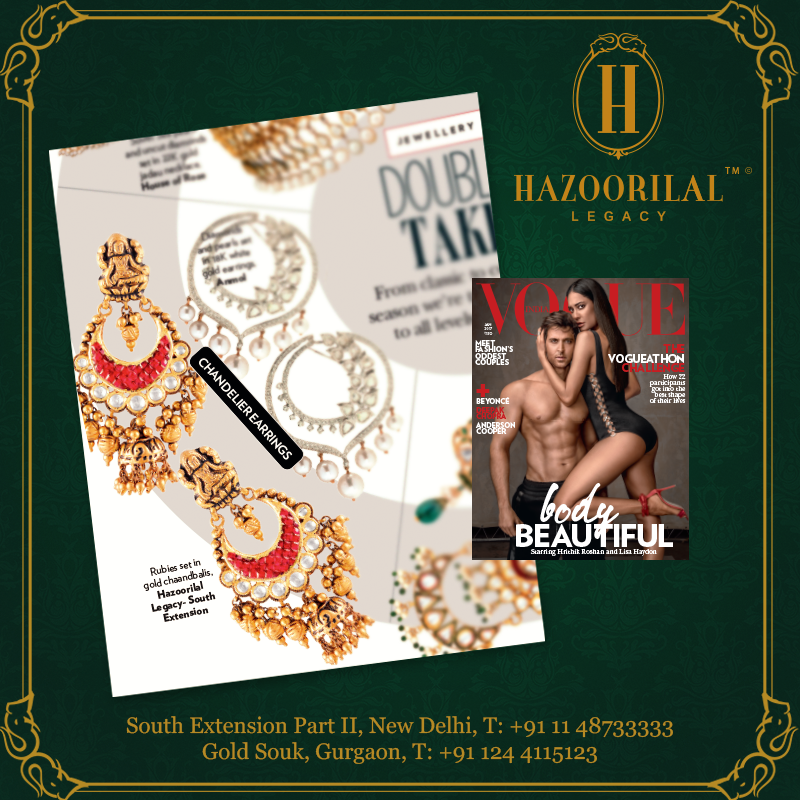 Vogue January 2017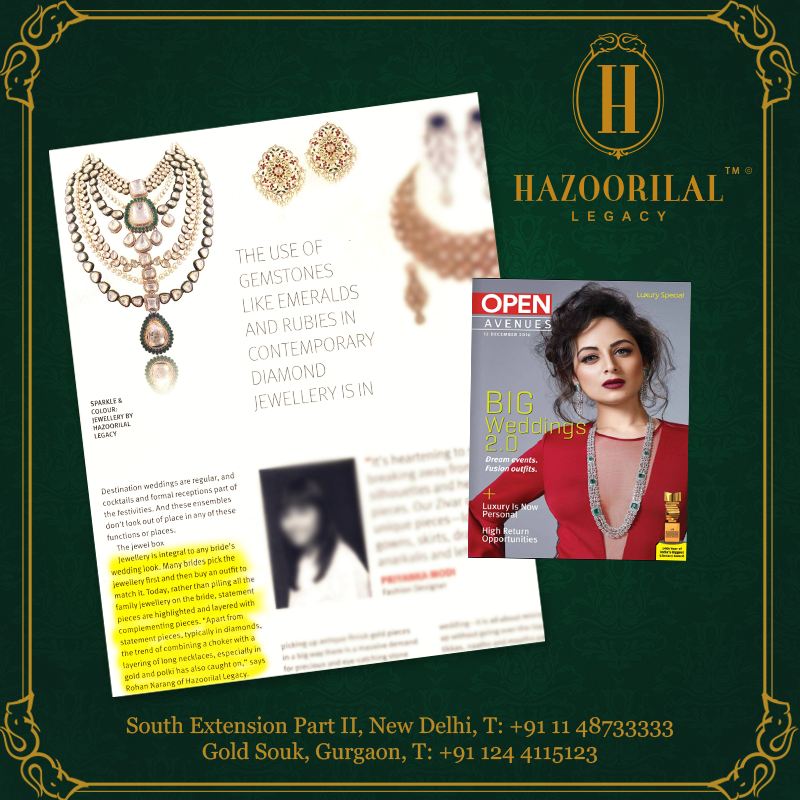 Open Magazine : December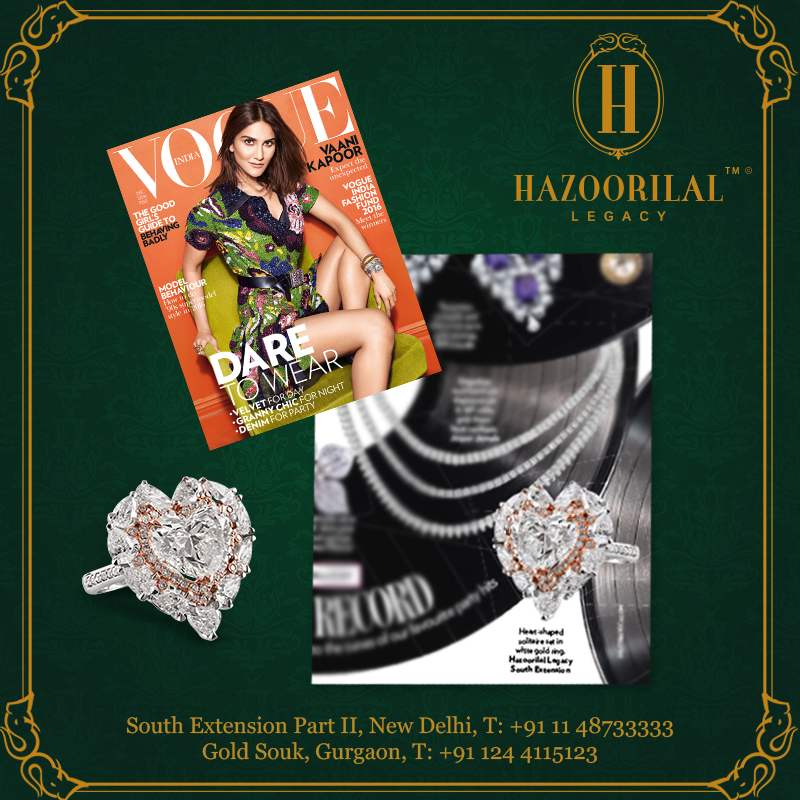 Vogue : December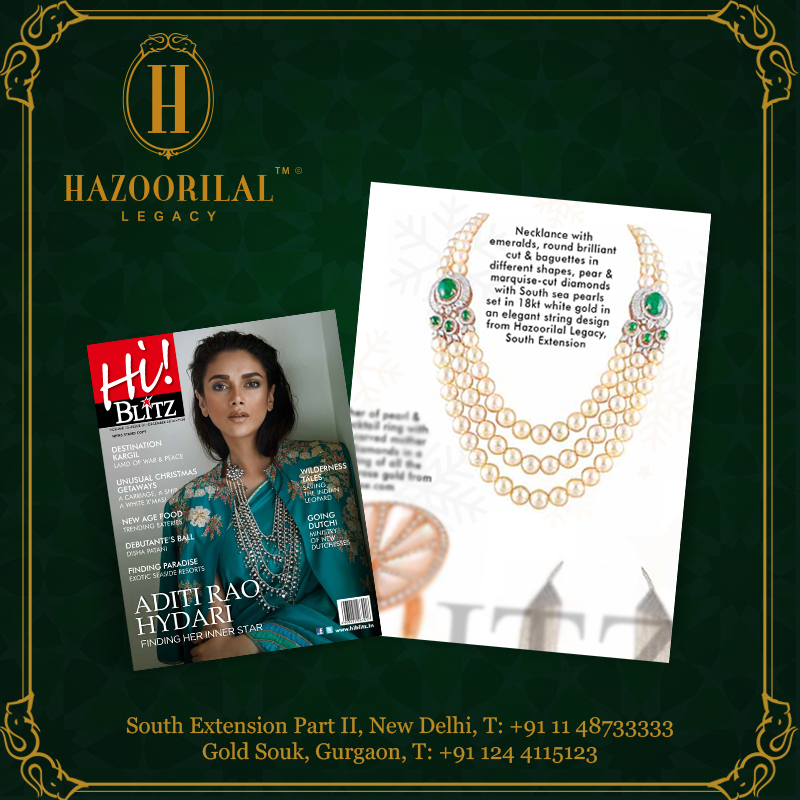 Hi Blitz! - December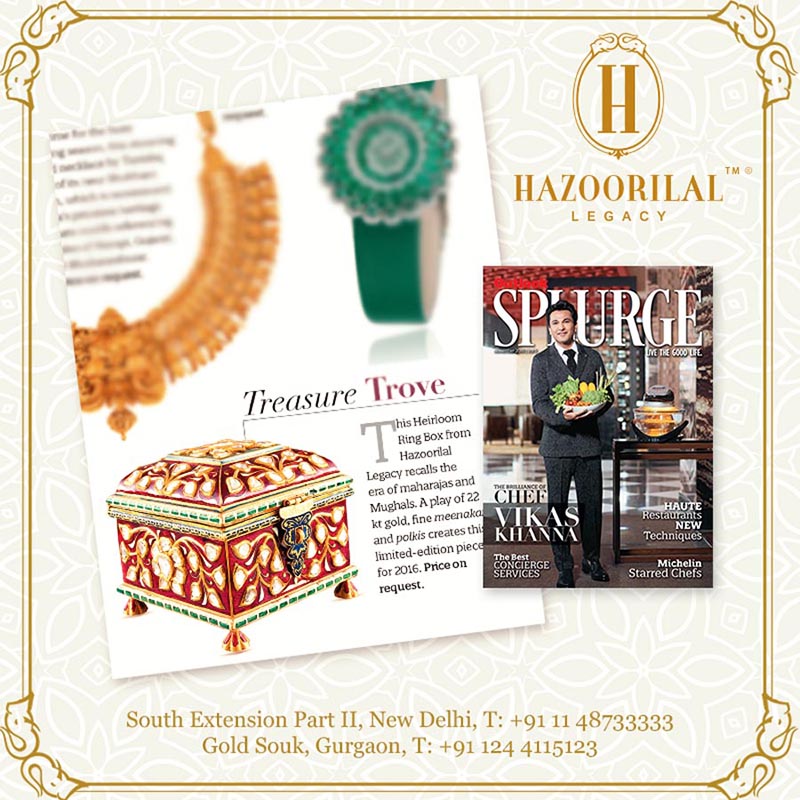 Outlook Splurge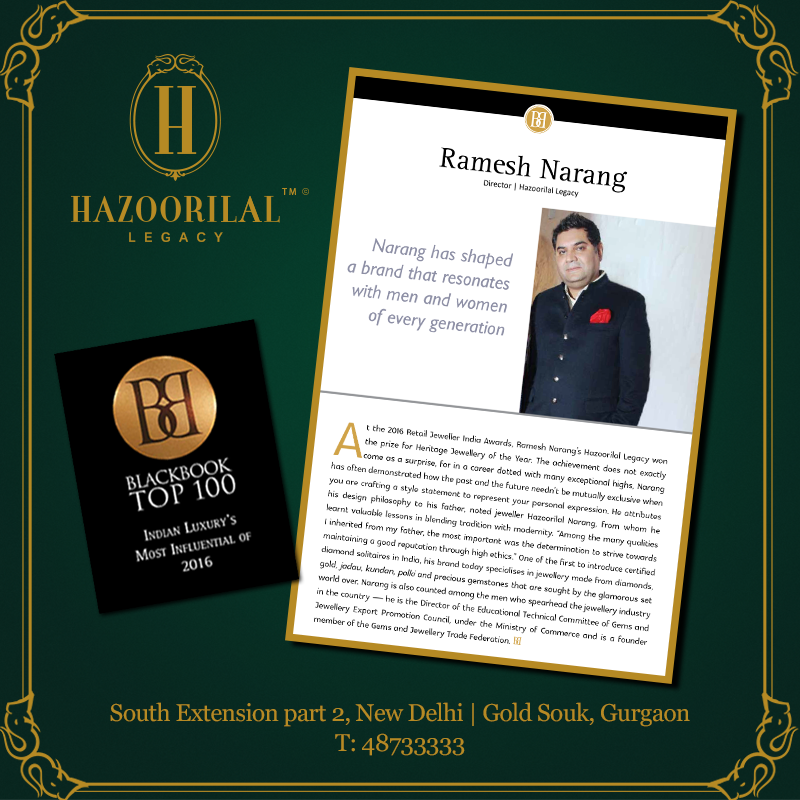 Blackbook Top 100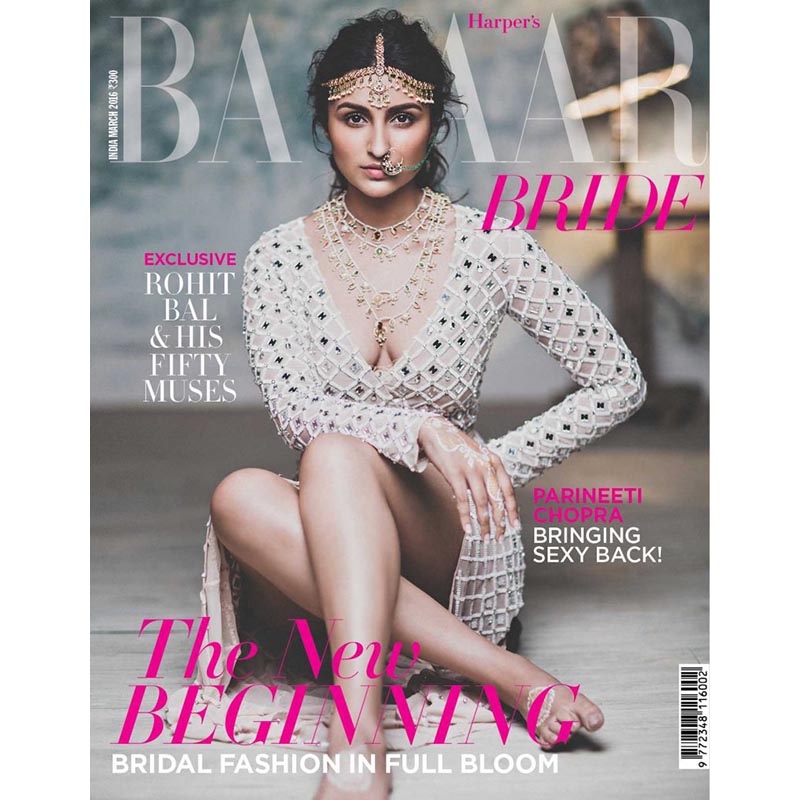 HBB March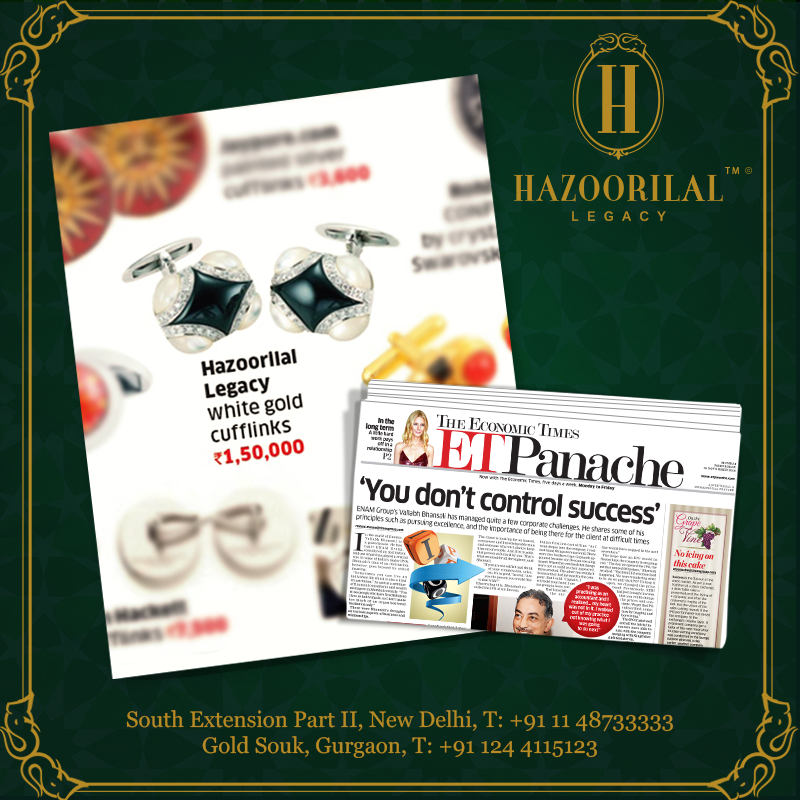 ET Panache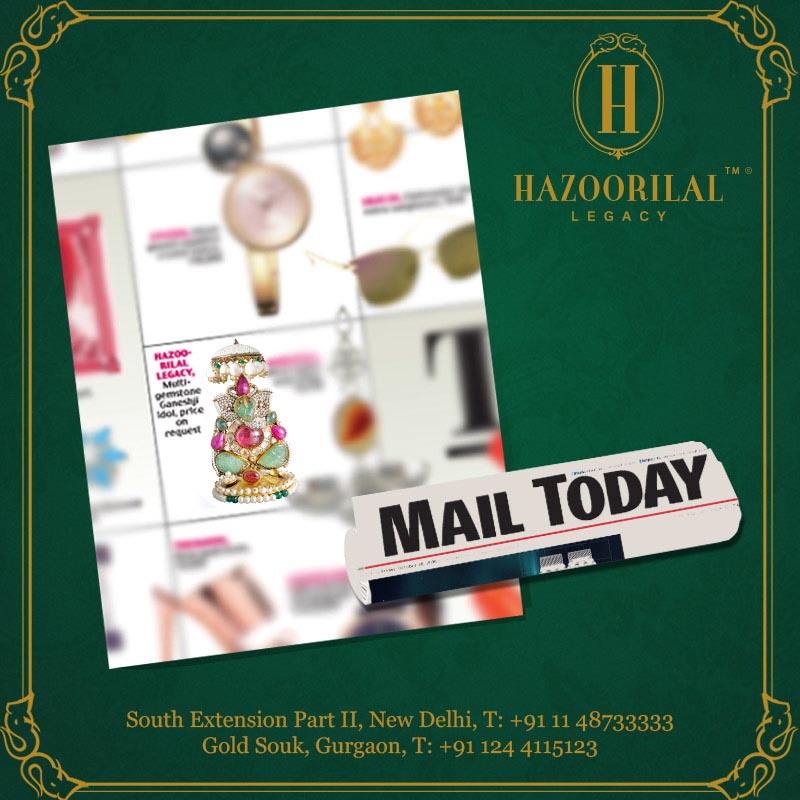 Mail Today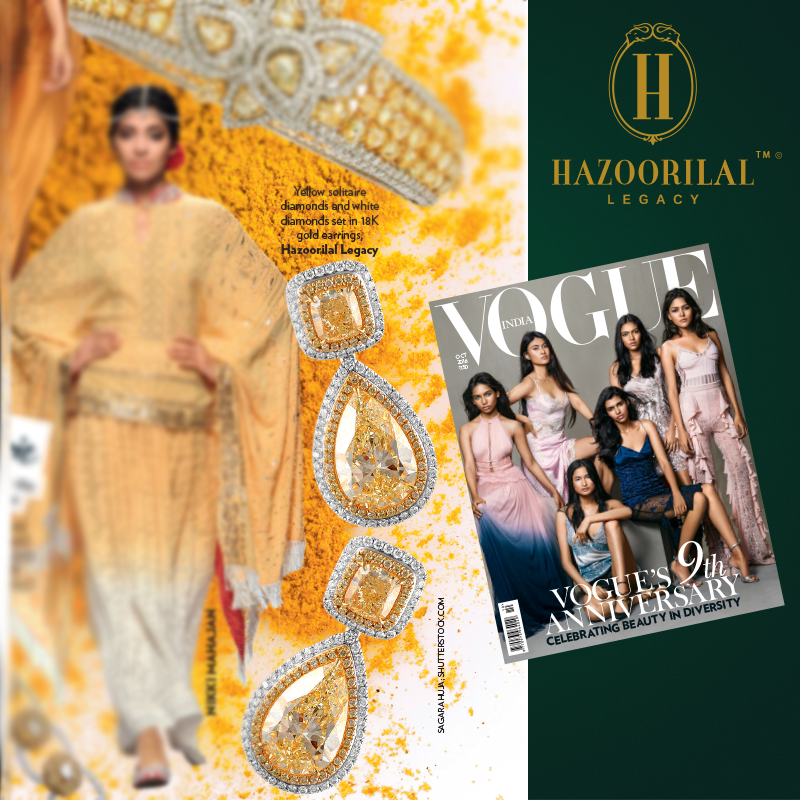 Vogue : October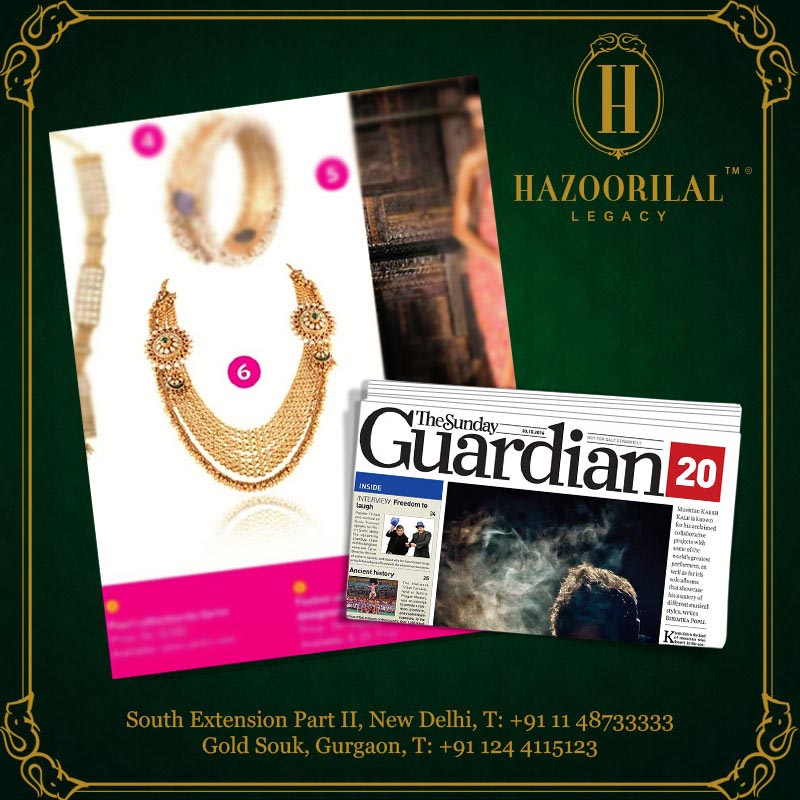 The Sunday Guardian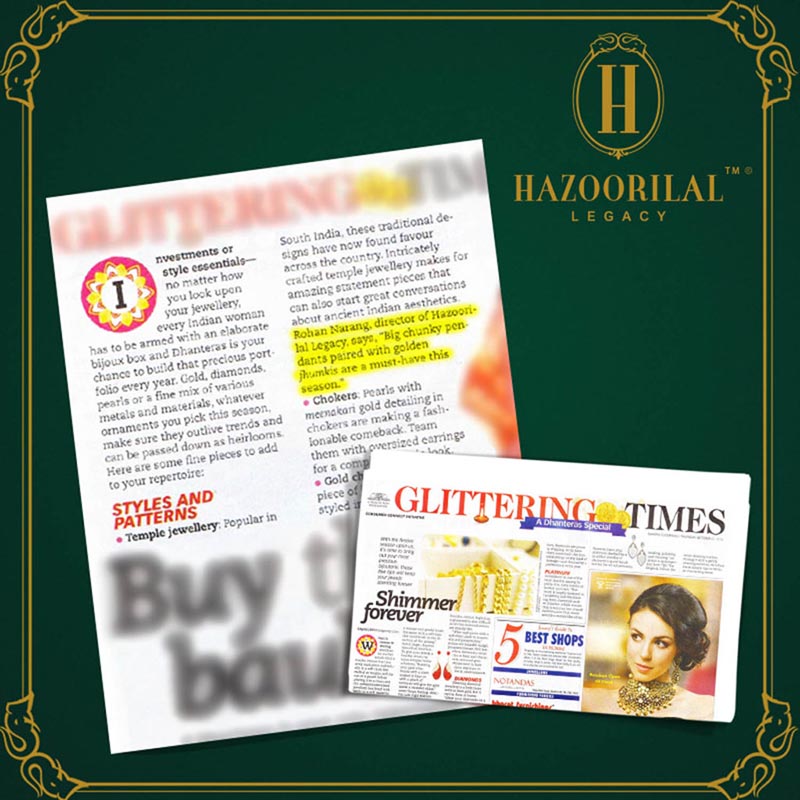 Glittering Times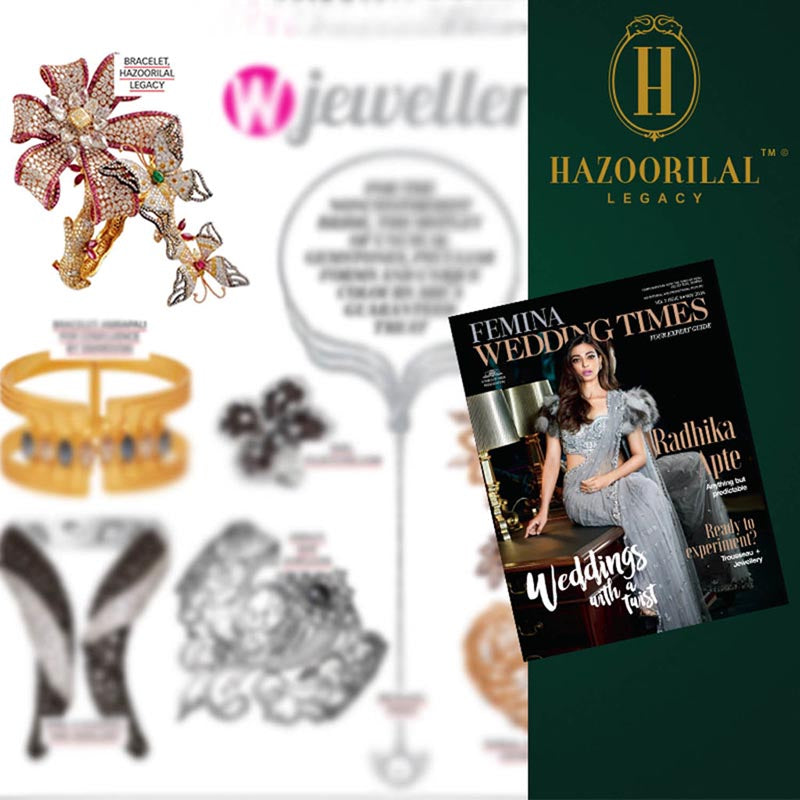 Femina Wedding Times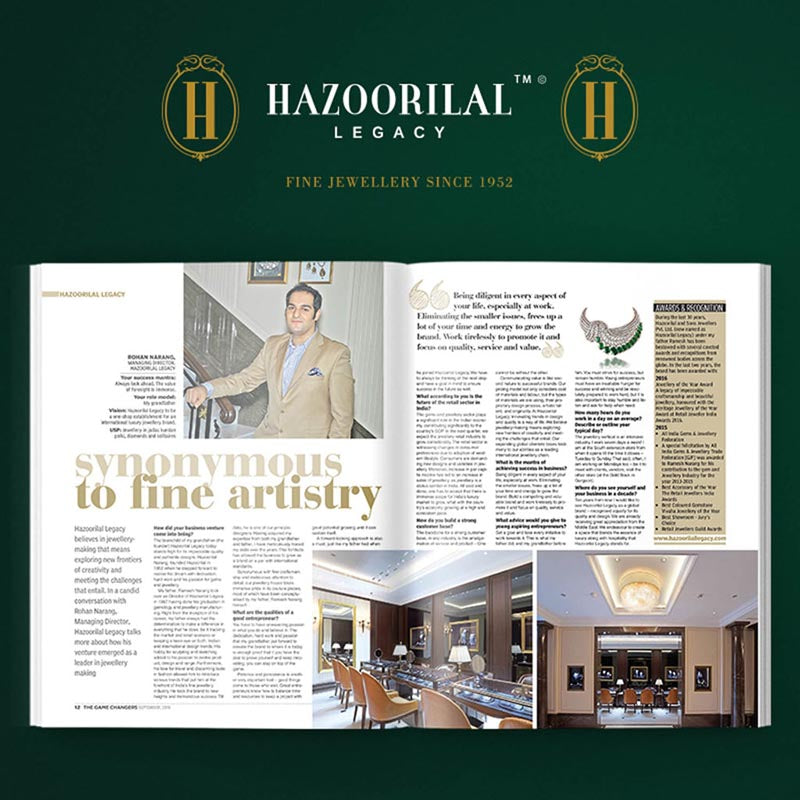 HT Game Changers Issue : September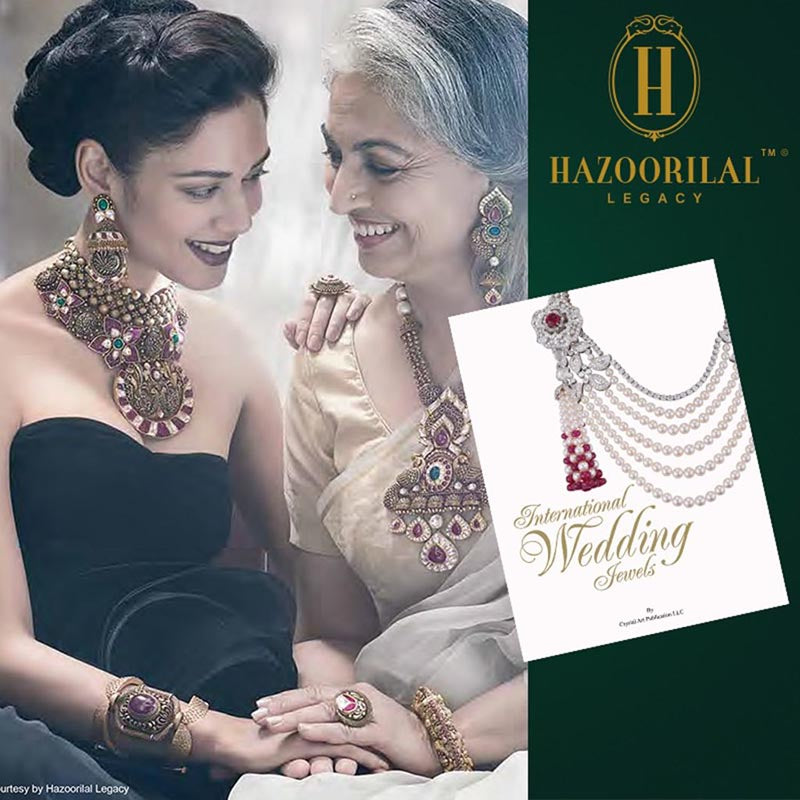 International Wedding Jewels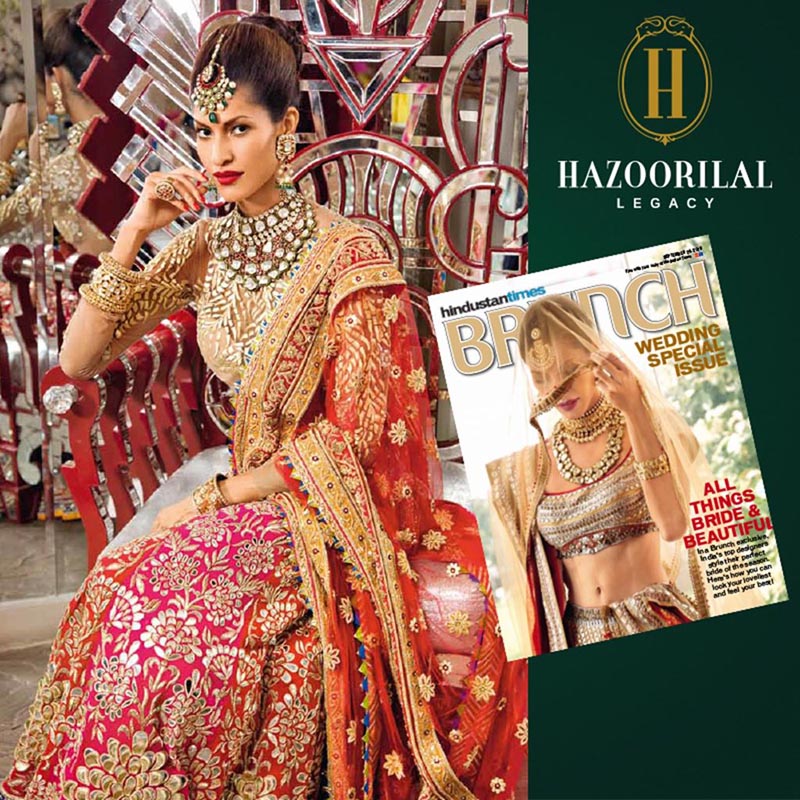 HT Brunch : Wedding Special Issue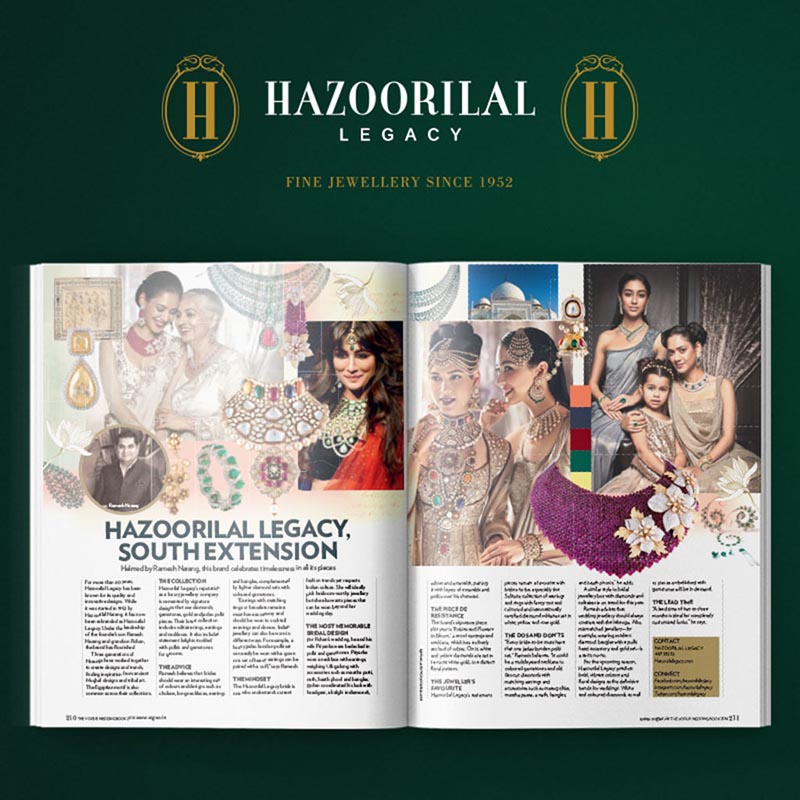 Vogue Wedding Book : September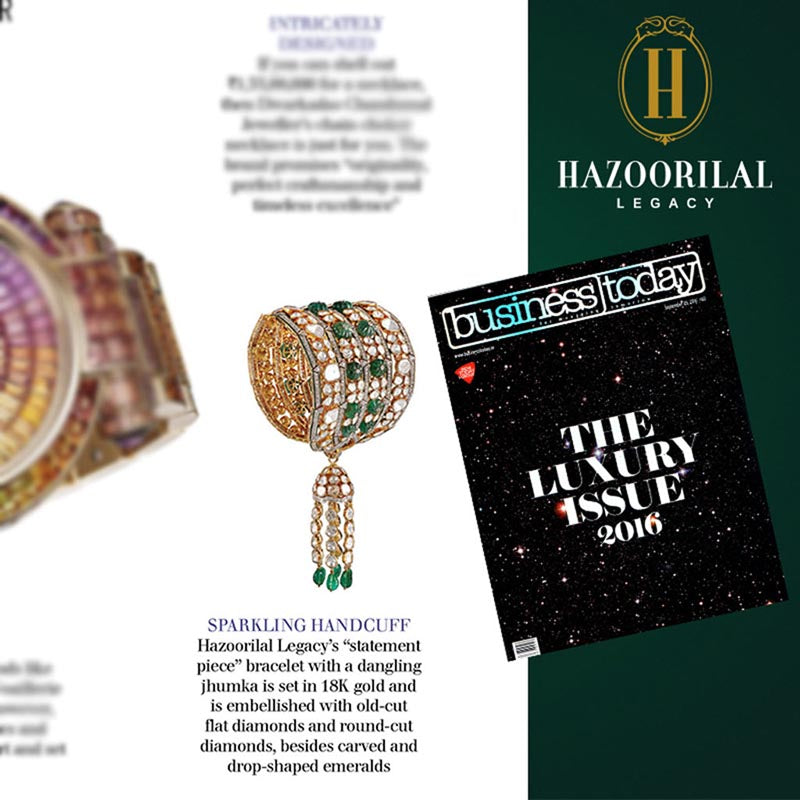 Business Today - The Luxury Special : September
2016 Harpers Bazaar Bride : September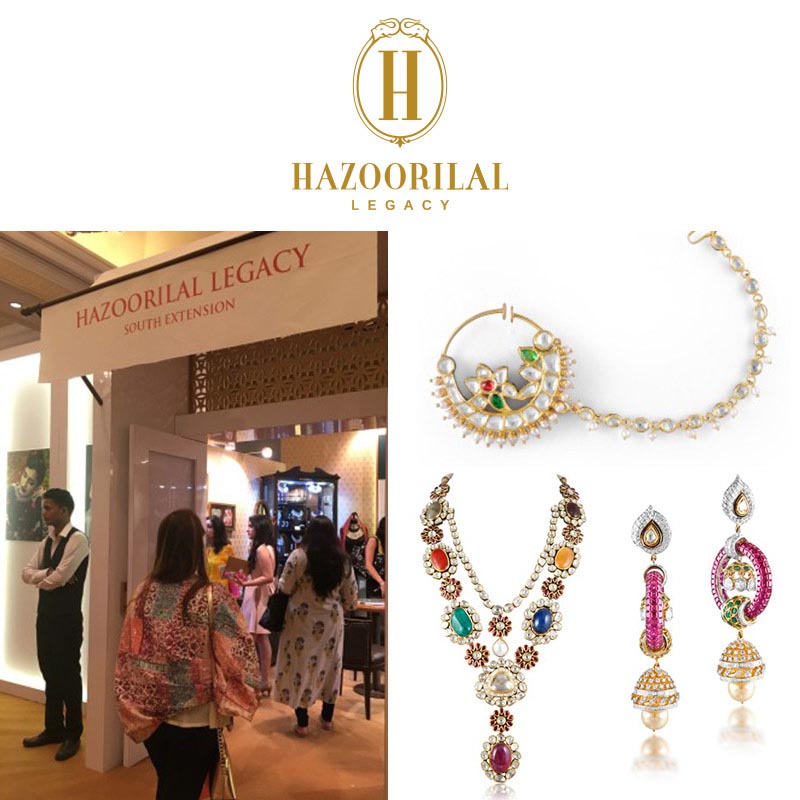 Vogue Wedding Show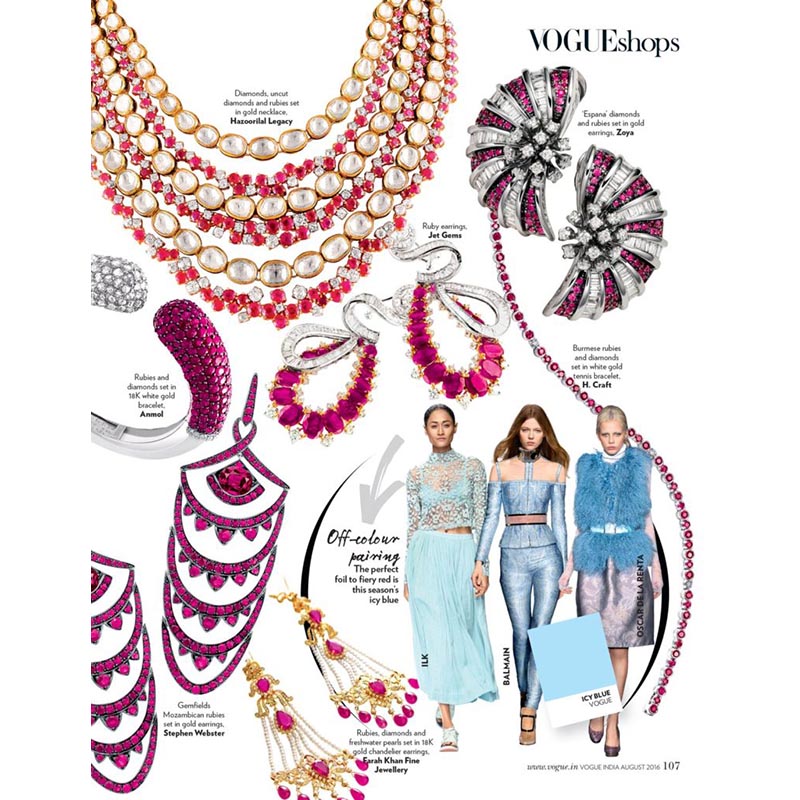 Vogue : August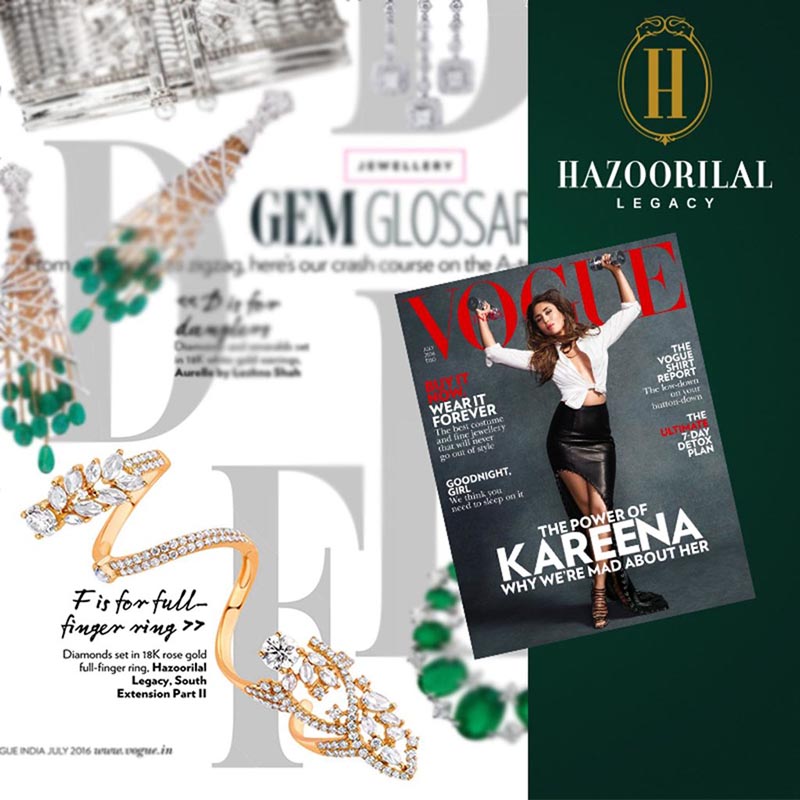 Vogue : July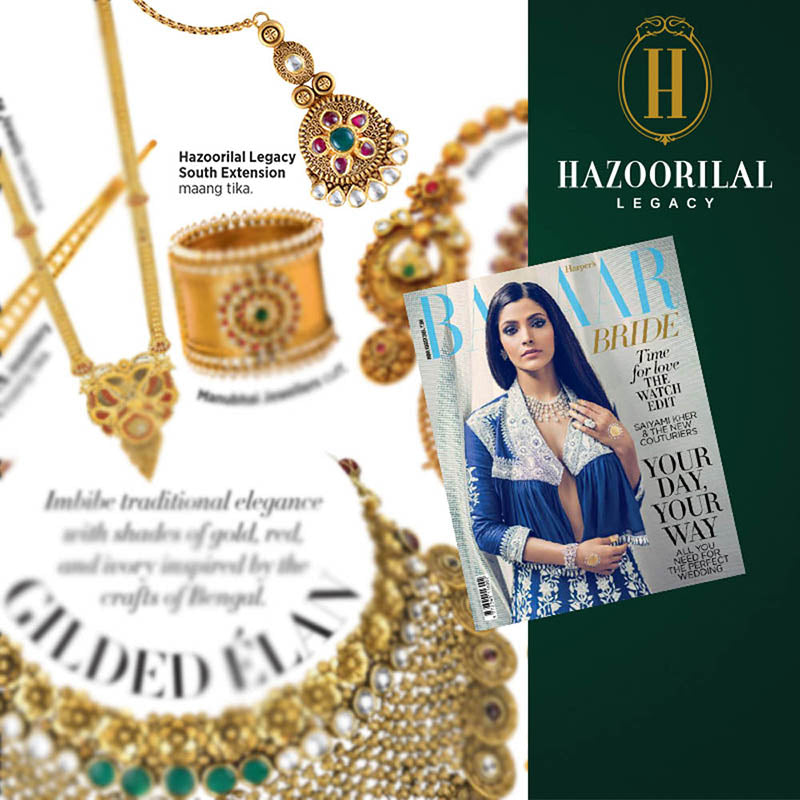 Harper's Bazaar Bride : August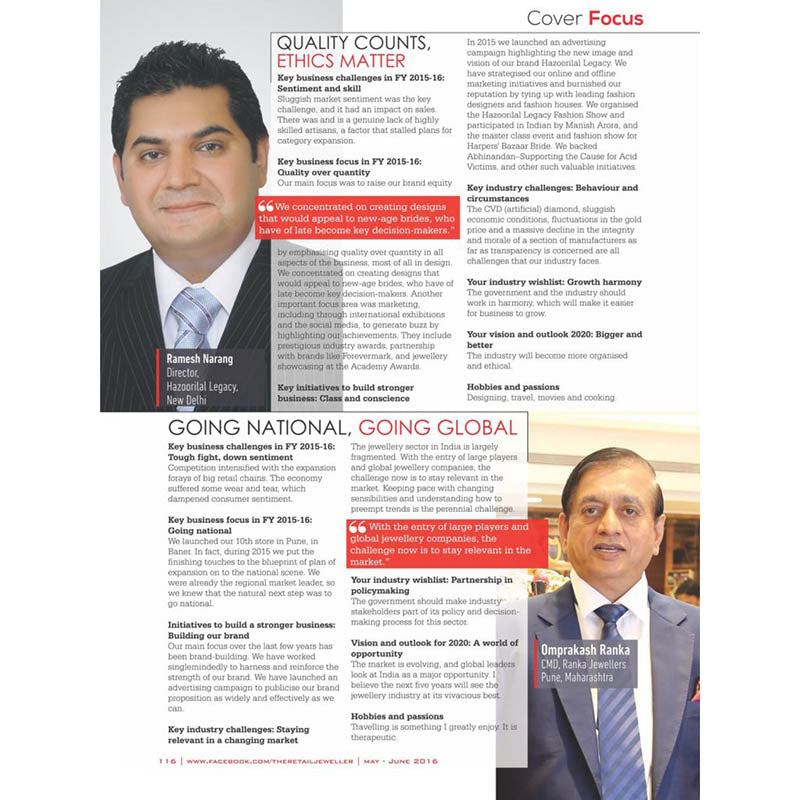 Retail Jewellers : July - August 2016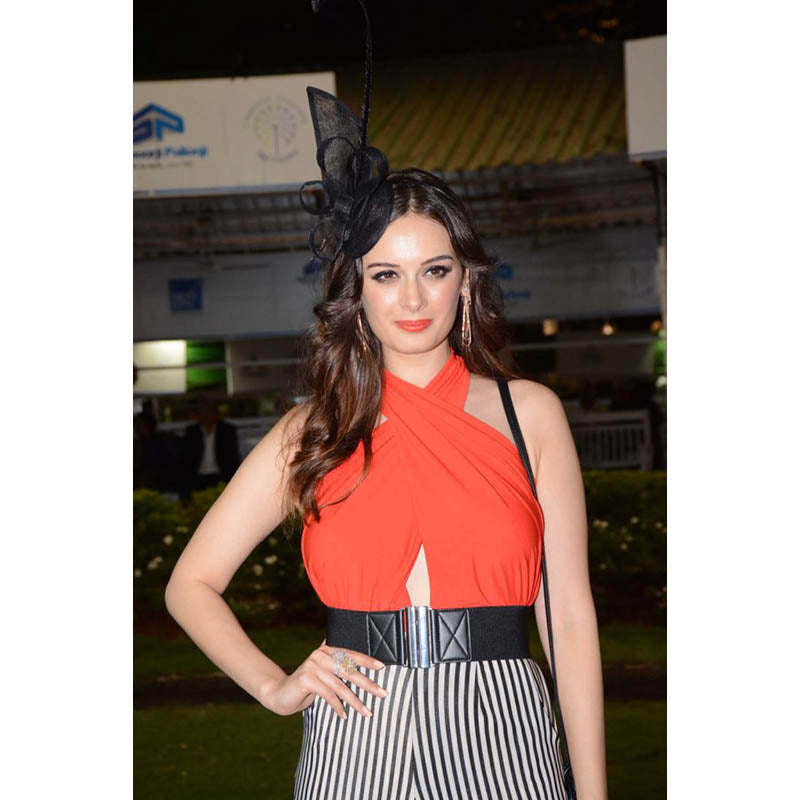 Hello India Classic Cup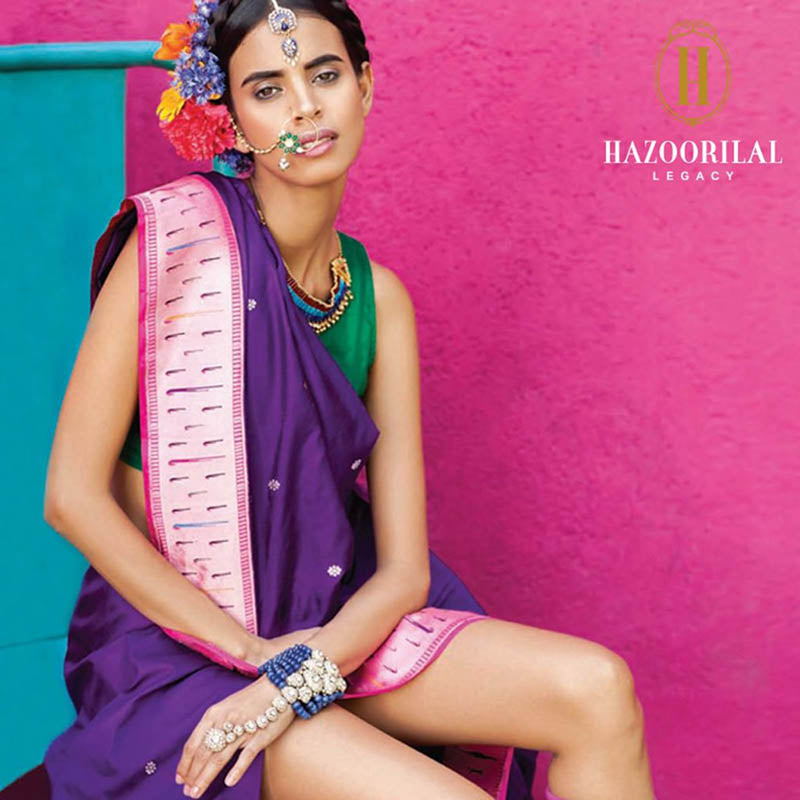 Harper's Bazaar Bride : April 2016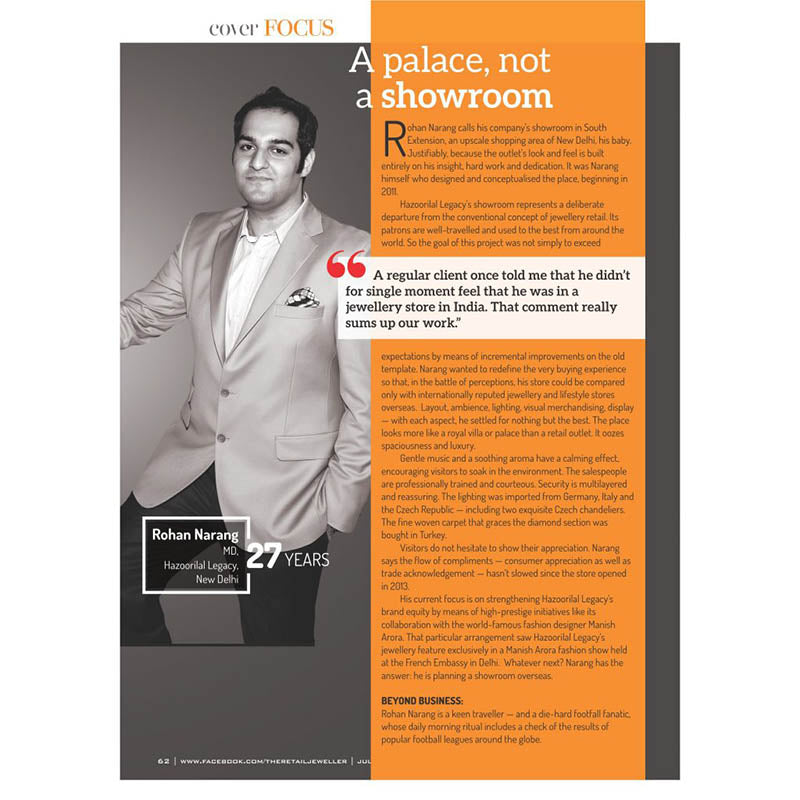 Retail Jewellers : March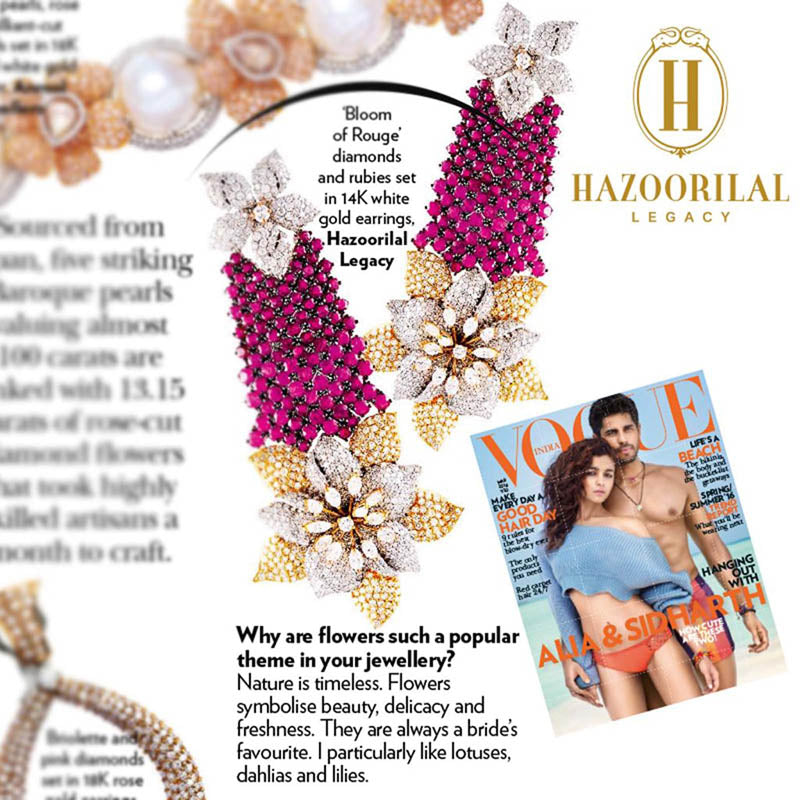 Vogue March 2016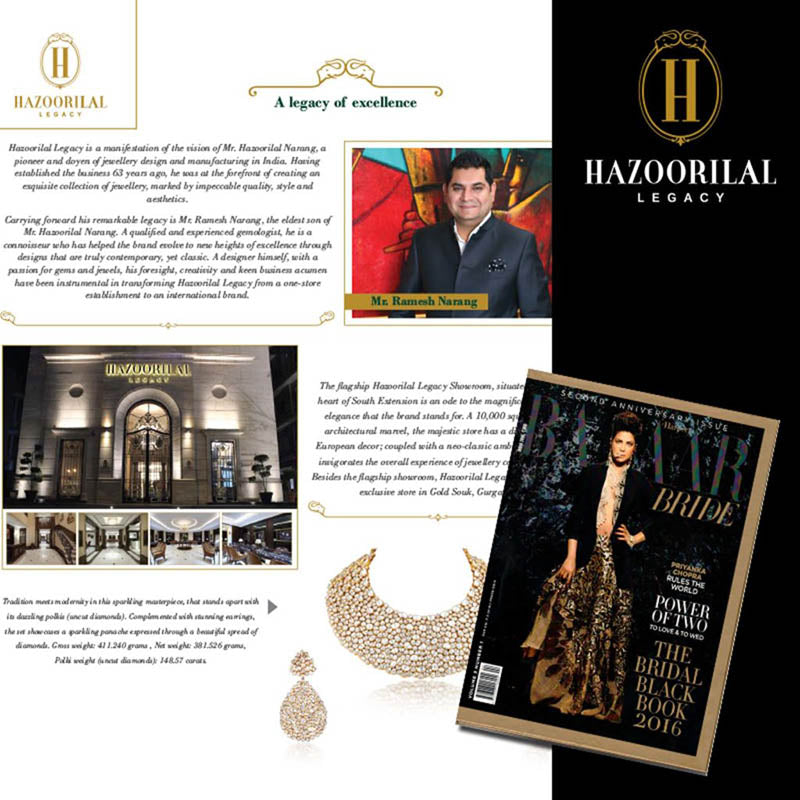 Harper's Bazaar Bride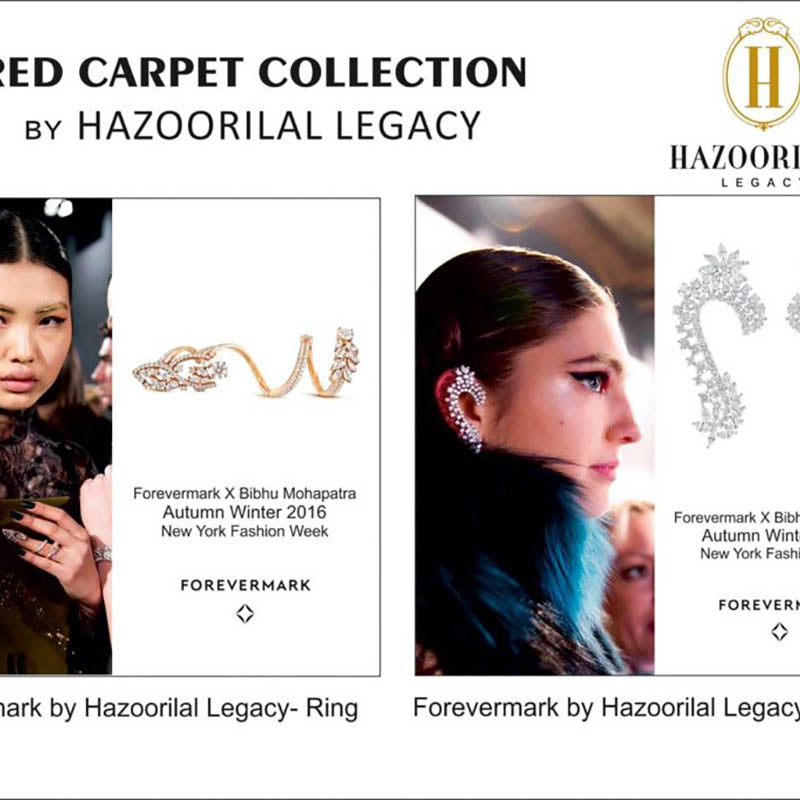 Forevermark : Red Carpet Collection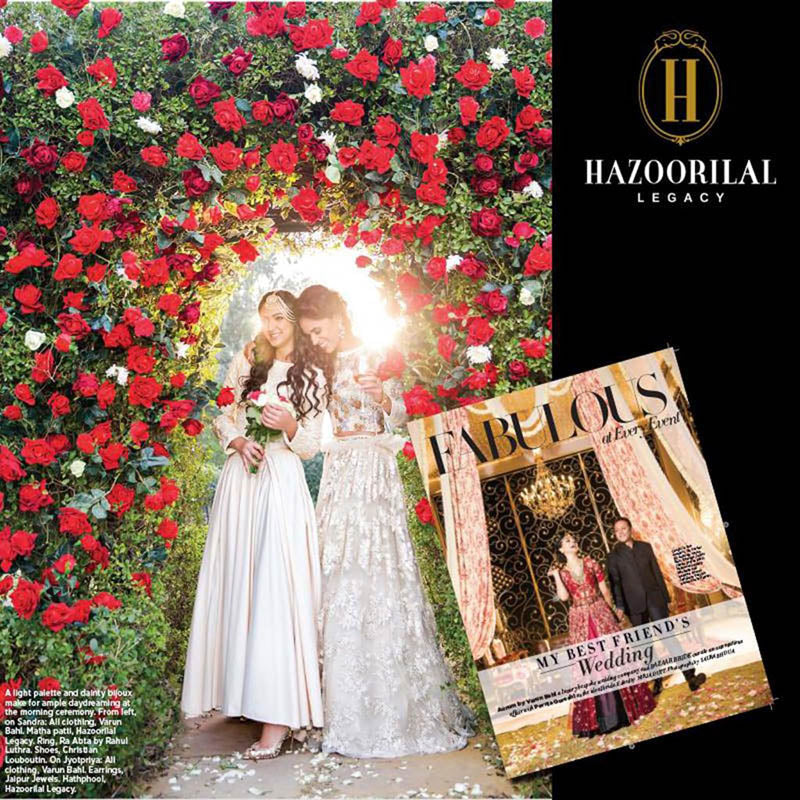 Harper's Bazaar Bride : February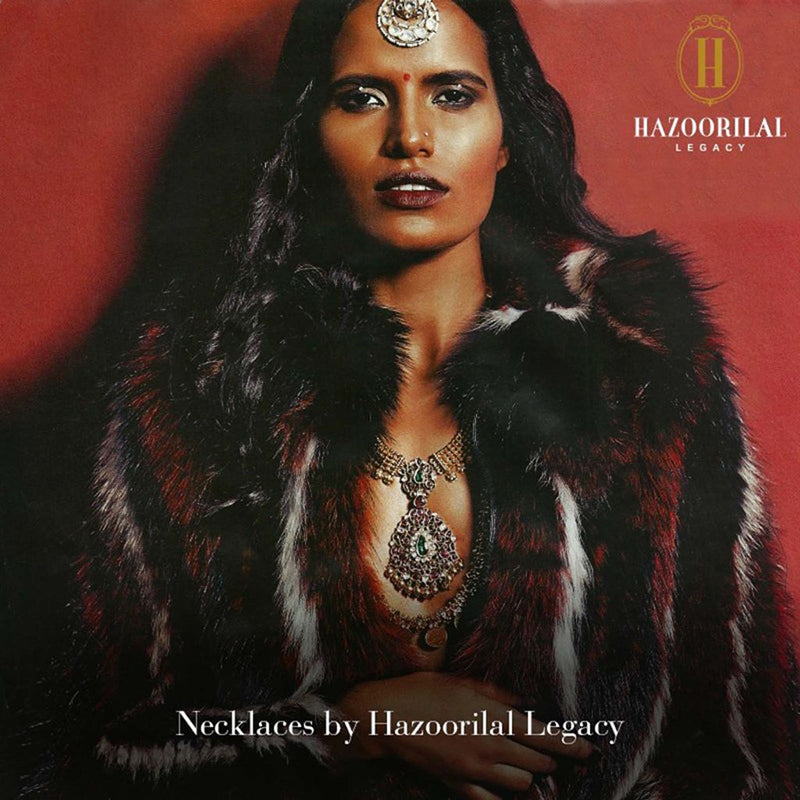 Harper's Bazaar Bride : Dec-Jan 2015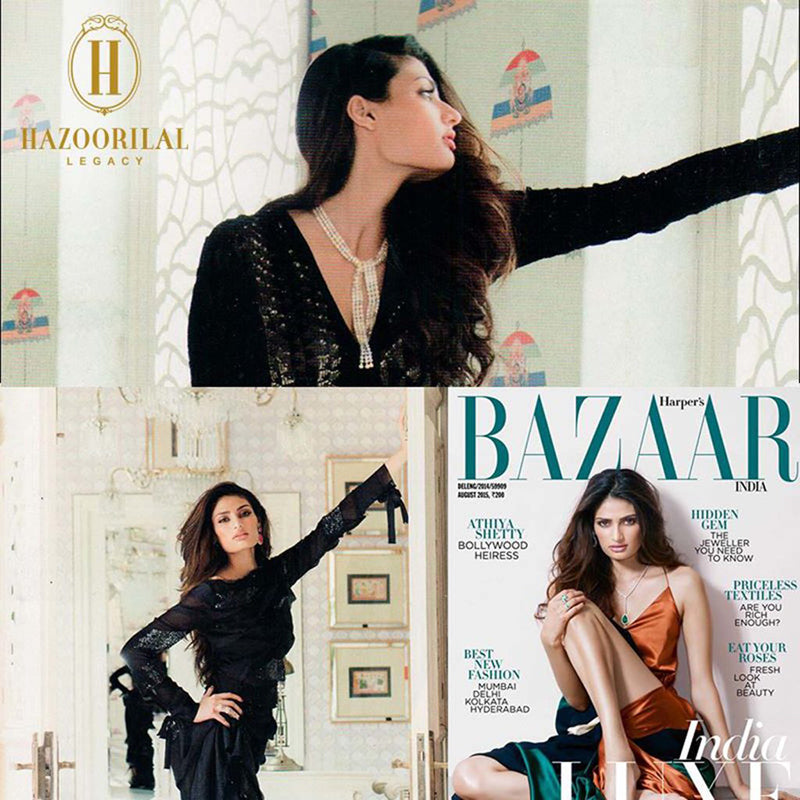 Harper's Bazaar : August 2015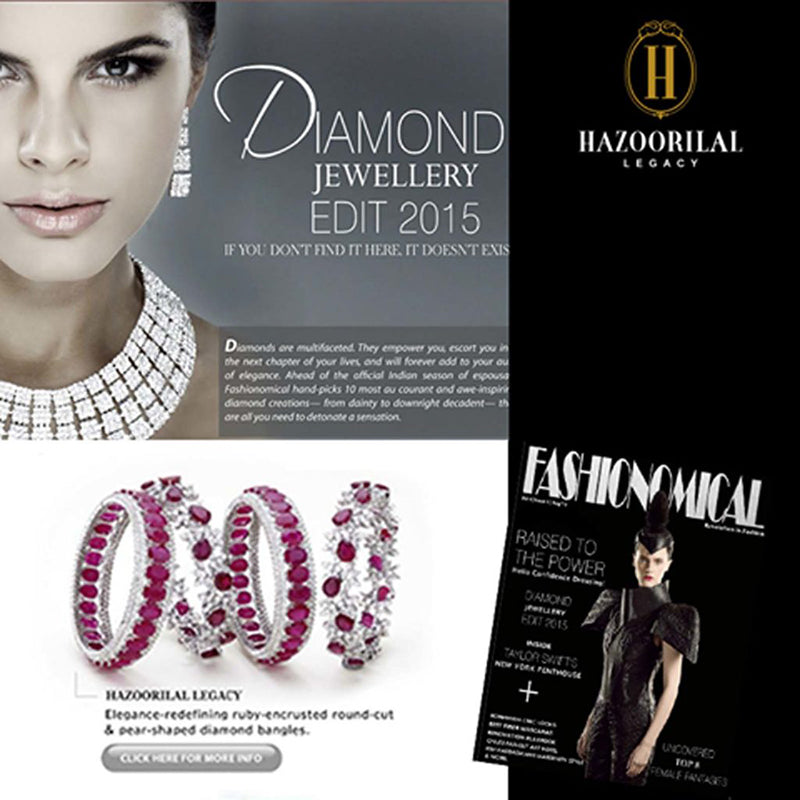 Fashionomical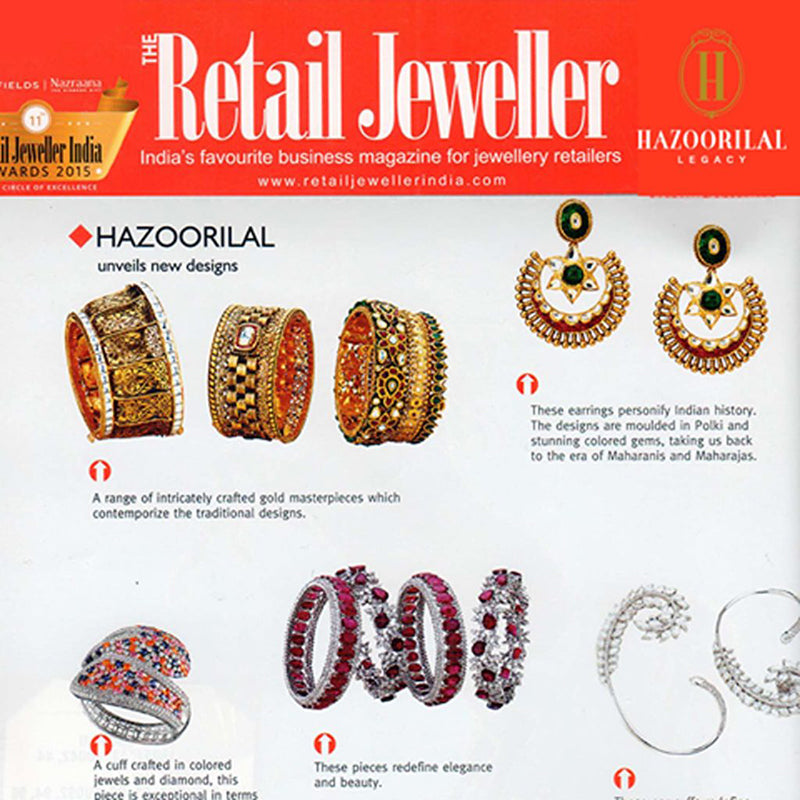 Retail Jeweller
Harper's Bazaar : June 2015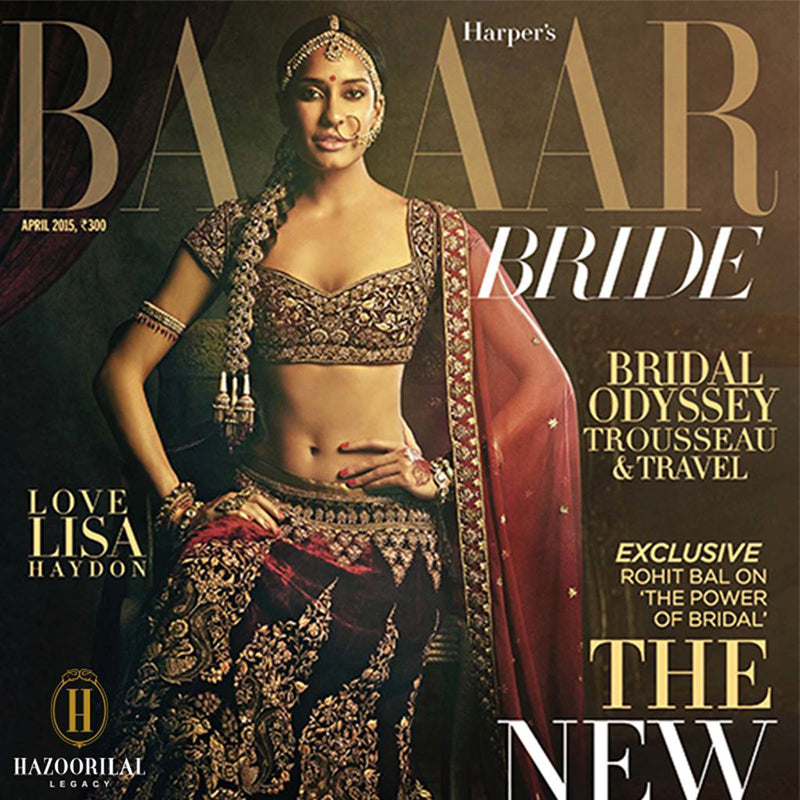 Harper's Bazaar Bride : April 2015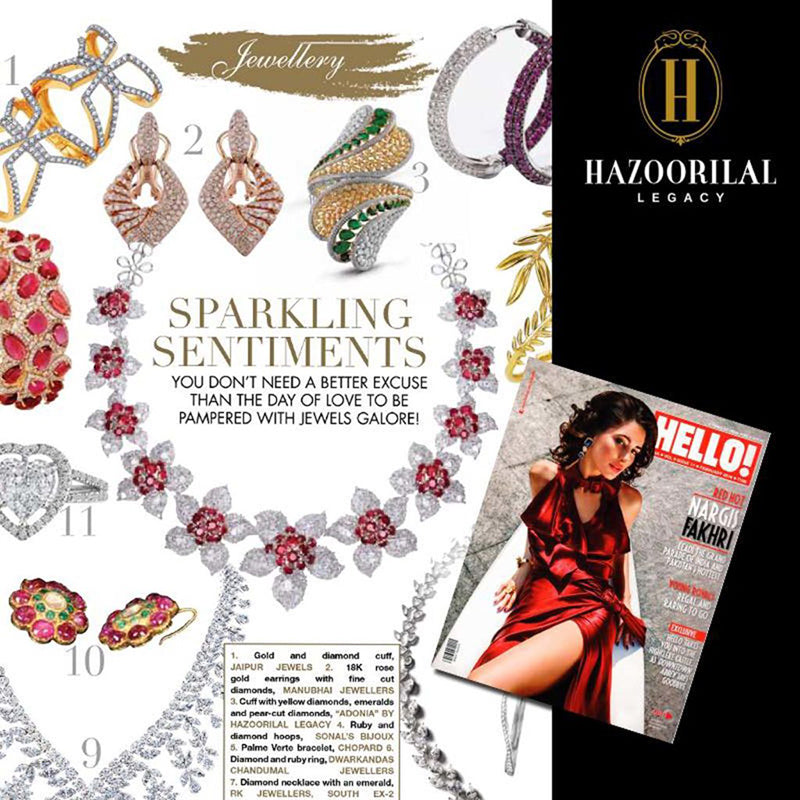 Hello India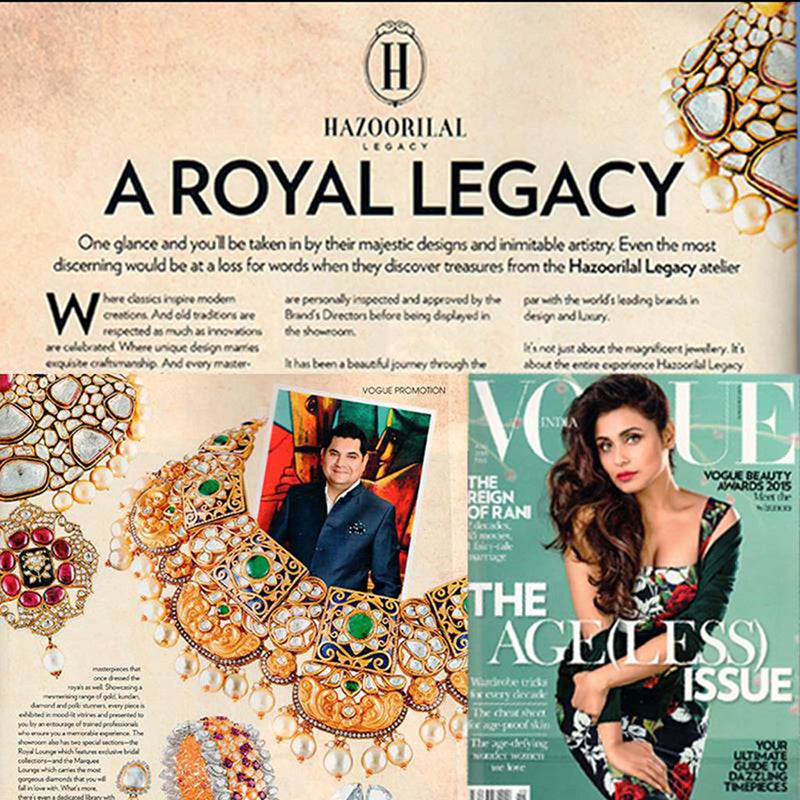 Vogue : August 2015